international speakers
mirik milan
- former night mayor of amsterdam
Mirik Milan is the former Night Mayor of Amsterdam and the long-time creative director of some of the Dutch capital's most celebrated events. Since 2012, he has played an instrumental role in reshaping Amsterdam's nightlife scene into one of the most vibrant and economically robust in the world. He started in 2003 as the promoter of electro night Rauw.
His vast experience and familiarity with the Amsterdam scene made him the perfect candidate to head the city's new nightlife office (2012 – 2018). As the inaugural Nachtburgemeester, Mirik was the figurehead and spokesperson for all things concerning nightlife in the Dutch capital. His team's major achievements include working with the hotel and catering industry to introduce of 24-hour venue permits and bringing innovative approaches to dramatically reducing crime in the city's once troubled Rembrandtplein district.
camilo ospina guzman
- vice president, international nightlife association (latin america)
Camilo has been a businessman in the nightlife industry as owner of different brands and businesses for 20 years; With the help of Bloomberg Filantropie's Tobacco Free Kids, Filantropies has promoted public health plans in Latin America from Mexico to Argentina; externally advised national and international organizations and promoted land-use planning plans, police regulations, 24-hour city management, quality technical standards for the gastronomic and night-time entertainment industry; managed actions in self-regulation, strategies in social responsibility and night-time economy in Colombia from the Presidency of the Association of Bars of Colombia ASOBARES, a trade association with 14 years of experience representing over 800 establishments of the nightlife industry in its country, recently affiliated to the International Nightlife Association (INA).
ramon de lima
- chairman of night mayor foundation, amsterdam
As a night culture advocate, event producer and music journalist, Ramon de Lima is at the forefront of the creative night-time industry in Dutch capital Amsterdam.
Ramon is currently chairman and spokesperson of the Night Mayor Foundation. An independent, not-for-profit foundation, aimed at ensuring that Amsterdam has a dynamic and vibrant nightlife – by bridging the gaps between the municipality, businesses like nightclubs and festivals, and residents. He has been working for the foundation since 2011 and contributed to the professionalization of the Night Mayor in Amsterdam.
lutz leichsenring
- club commissioner, berlin
Lutz Leichsenring is one of the world's authorities on protecting creative industries. Since 2009, he has been the spokesman & executive board member for the Berlin Club Commission. He has fought tirelessly for the rights of Berlin's vast underground club scene by organizing demonstrations, conferences, workshops & by speaking at round tables & parliamentary committees. Mr. Leichsenring focuses on the informal aspects of city life & helps grow grassroots culture as much as possible. Working to strengthen communities from the music scene, to co-working & art spaces, he is on the lookout for collaborative, sustainable & vibrant initiatives. Supporting young club- & festival managers, he identifies local tools to help protect the music & art scene while continuously looking for ways to make all participants benefit.
His role with the Club commission & the Berlin Music board has even led Lutz into the city's Chamber of Commerce, where he frequently votes on development issues that protect creative space affected by gentrification.
thamar ivanna luthart
- creative director, studio luth-art
Studio Luth-Art is a creative studio initiated by Thamar Luthart. This creative studio offers you Visual Therapy, your answer to a dull world. Un-see the norm, normalise the unknown, beautify your reality. Studio Luth-Art uses Visual Therapy as a method of active seeing, a fresh eye on the world. Welcome to Studio Luth-Art.
The last 7 years she was leading the creative department of Pup Creative Agency in Amsterdam. In this period, she was responsible for all the creative output of the company. Luthart successfully delivered three magazine titles in fashion, culture and lifestyle. On top of that she created campaigns for global fashion brand H&M, lingerie label Marie Jo and ride share company Abel to name a few.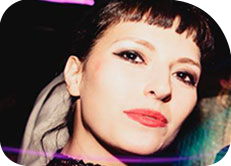 anya sapozhnikova
- co founder & creative director: house of yes, brooklyn
Anya cut her teeth as a performance artist and nightlife producer on the illegal warehouse dance floors in Brooklyn, back when you could get away with just about anything. Inspired by the chaos and endless possibilities of Brooklyn's DIY scene, Anya and best friend and collaborator Kae Burke went on to create their own illegal venue, House of Yes, which, three incarnations and more then a decade later, became the nightlife institution it is today.
Recently named the #2 Best Thing To Do in the World by Time Out New York, House of Yes is as much a club with a vibrant dance floor as it is an innovative circus theatre with prolific genre bending programming. Most importantly, House of Yes is committed to holding the culture of nightlife to a higher standard with its dedication to consent culture, inclusivity, nurturing emerging artists and providing a safe space for self expression and community.
michiel tettero
- head of music at awakenings, europe
Michiel is currently the Head of Music at Monumental Productions BV / Awakenings. In a career spanning close to a decade, he has been part of many large scale music festivals in various capacities. Apart from Awakenings, which is arguably the biggest techno weekend festival in the world, he has been part of Drum Code, Free Your Mind and Boothstock to name a few. He has also worked extensively as a Talent Buyer and has great knowledge & understanding of current trends in music, curating & producing large scale festivals.
david lopez
- deputy director at costa este, spain
David is the Deputy Director of the Costa Este's Group, Spain. This group owns a great number of bars, restaurants and night clubs in Spain and rest of Europe. Pacha Barcelona, Opium Barcelona, Opium Madrid, Opium London, Opium Beach Club Marbella, Bling Bling Barcelona, Bling Bling Madrid, Universal Barcelona, Soho The Club Barcelona, Nuba Barcelona, are some of the popular places that have been running successfully.
nino brown
- founder of yes yes y'all, canada
Nino Brown is no stranger to making crowds from all hoods let loose on the dance floor. Her cheeky blends of dancehall, rnb and pop bangers ear marked her signature style, yet the incorporation of global electronic sounds equally make up her genre jumping sets. She is a founder of Canada's largest inclusive dance party series Yes Yes Y'all (YYY/Toronto) which has been voted one of the city's top jams since its birth in 2009. The YYY crew is known for their emphasis on diversity and inclusivity, and their event has become a Toronto institution, attracting both local and international talent. In 2012, Nino founded YYY's sister event in Montreal and London, Cousins Party. In addition, she provides resident DJ/ promoter duties all over some of Toronto's hottest events and helped spearhead an underground urban music movement that links music, style, politics and a proper rave.
Some of Nino's international appearances include Boiler Room (London), Papi Juice (New York), A Club Called Rhonda (Los Angeles), Moonshine (Montreal) Club Morph (Atlanta), Carnival (Trinidad), Magnetic Fields (India), amongst many others.
hayan abou assali
- general manager at club cavalli, dubai
A hospitality expert with over 22 years' experience, Hayan is the General Manager of Cavalli Club Restaurant & Lounge-Dubai-UAE since 2011 and he handles the franchising division of Cavalli club to expand the brand worldwide. Cavalli is the only venue within Dubai to open its doors seven nights a week and is the longest running nightlife venue in the region.
Working with Cavalli Club since 2011 after joining Cavalli Club Restaurant & lounge-Dubai, as Operations Manager/Assistant GM, under Hayan's guidance the venue greatly exceeded its target annual revenues, and achieved more than 30 recognized awards locally and internationally and last achievement was putting Cavalli club Dubai on the international map to be "the first Club in the world to obtain the triple excellence from the International nightlife associations and of course number one in Middle East from the same associations.
rocco veenboer
- founder: awakenings, europe
Rocco founded Awakenings in 1997, which began as an indoor event held at the famed Gashouder venue in Amsterdam. A few years later (2001) Rocco and his team started Awakenings festival (outdoor) which is now by far the biggest techno weekend festival in the world with 40,000 visitors per day.
masterclass & presentations
Nightlife Advocacy
Curated by Homegrown, this masterclass was conducted by Mirik Milan and Lutz Leichsenring talking about the nightlife in different countries.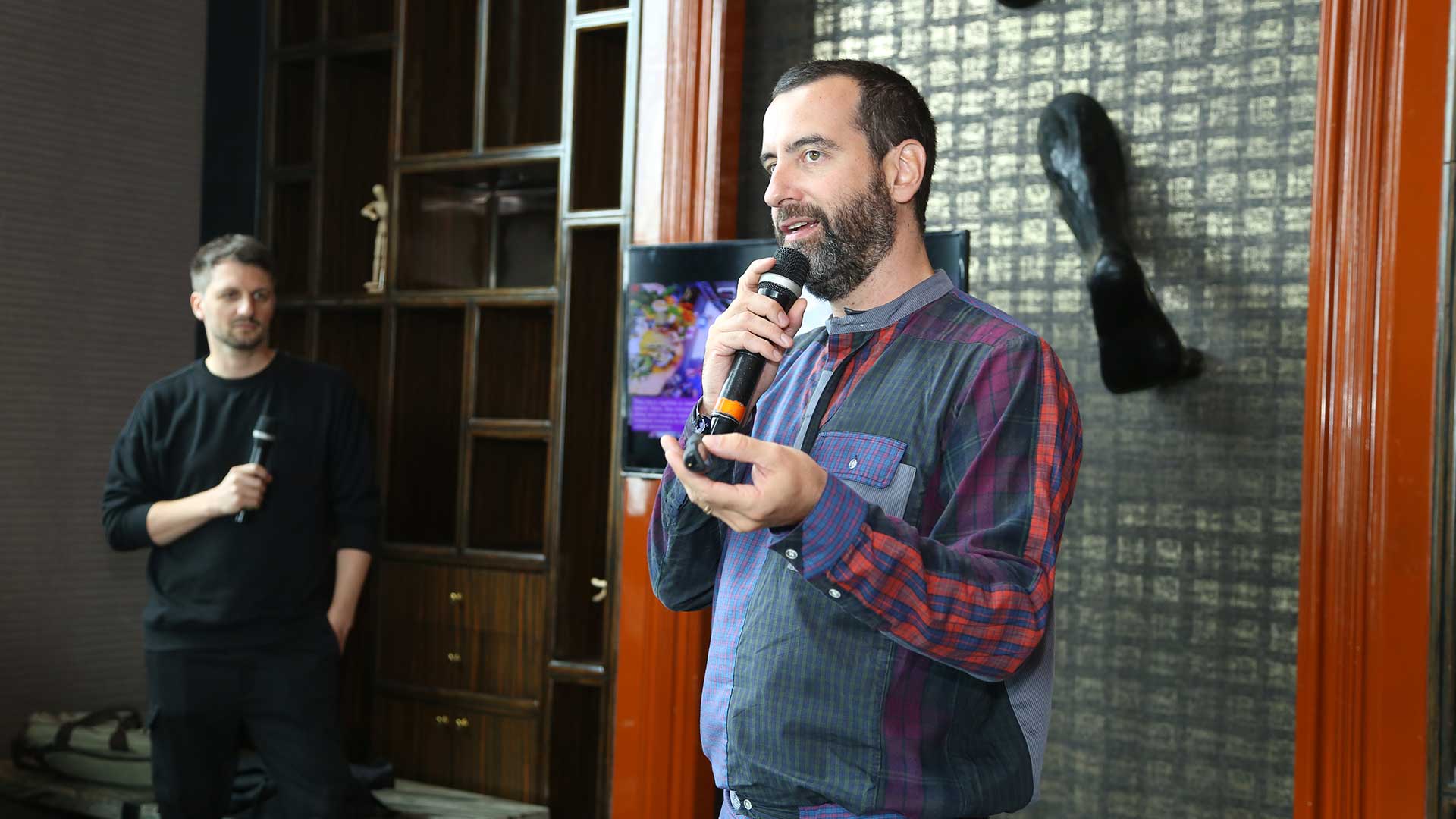 Beyond the Martini
Arijit Bose (Partner, Bar Back collective), Kunal Chandra (Pernod Ricard bar community manager) and Jordan Edwards (Chivas Regal brand ambassador) conducted a masterclass on mixology trends, menu engineering and tasting.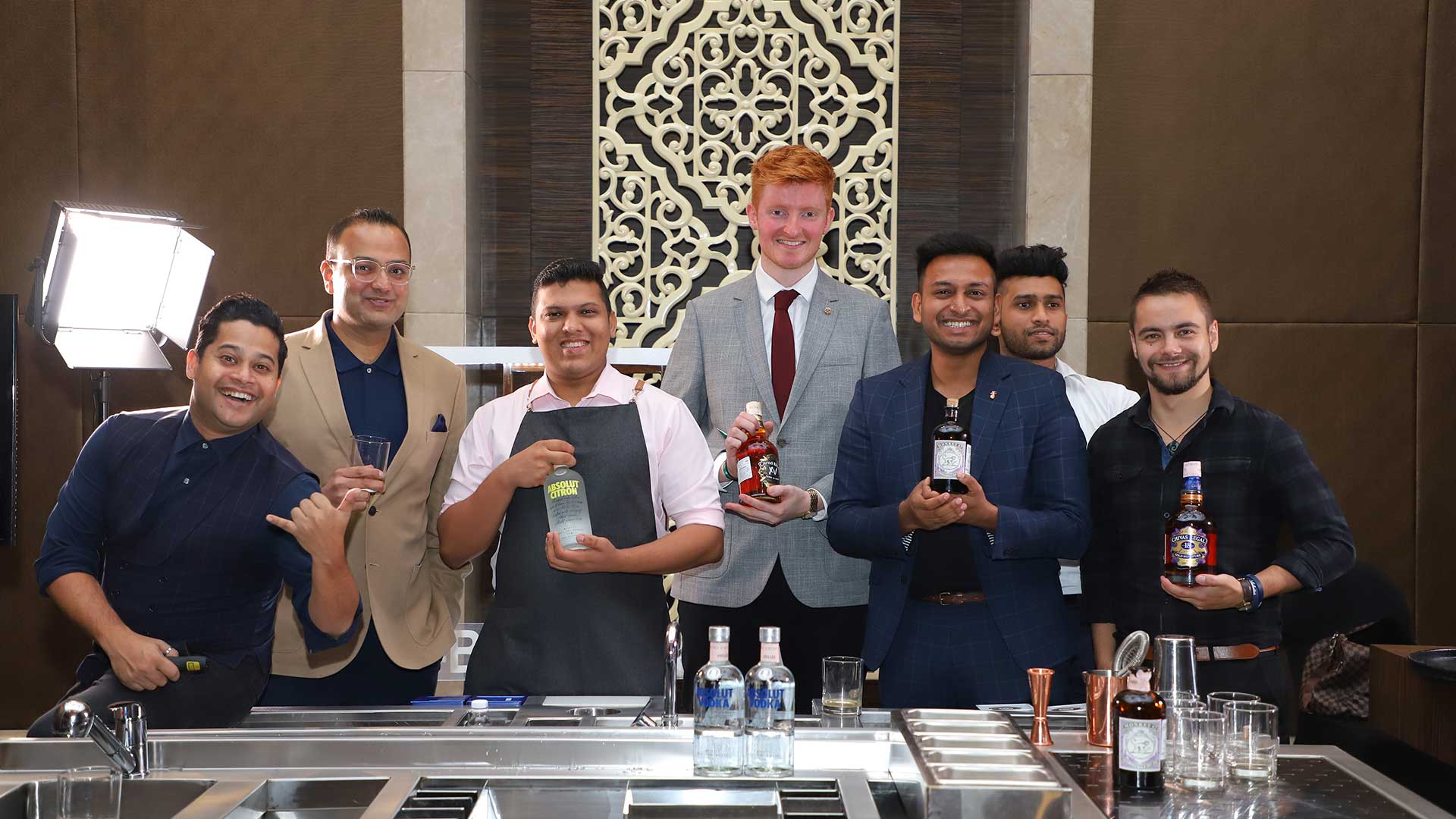 Workshop
We also had some of our international dignitaries like Camilo Ospina Gusman, Mirik Milan, Lutz Leichsenring and Ramon Germano De Lima talk about International Nightlife Association and study on Nightlife in different countries.
gallery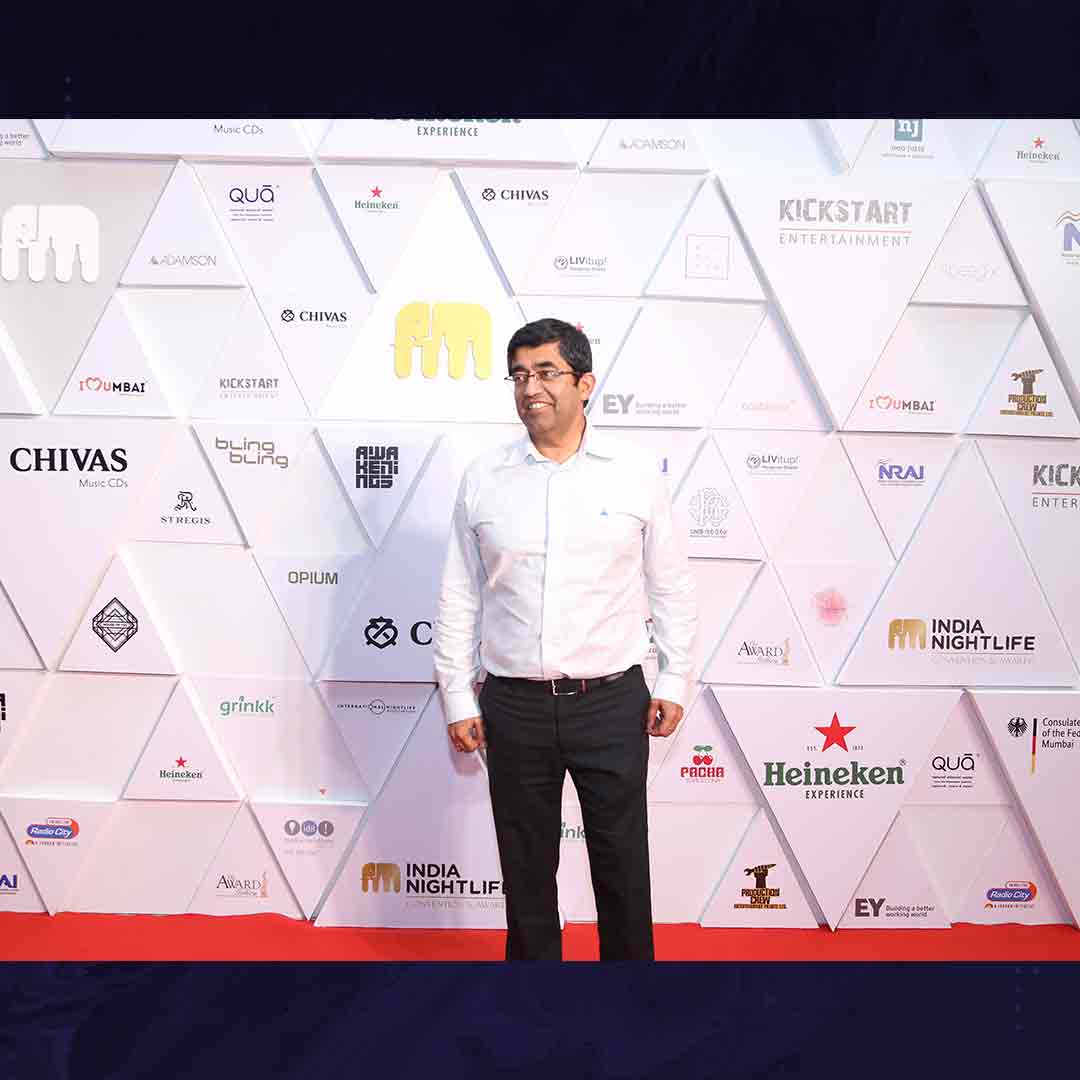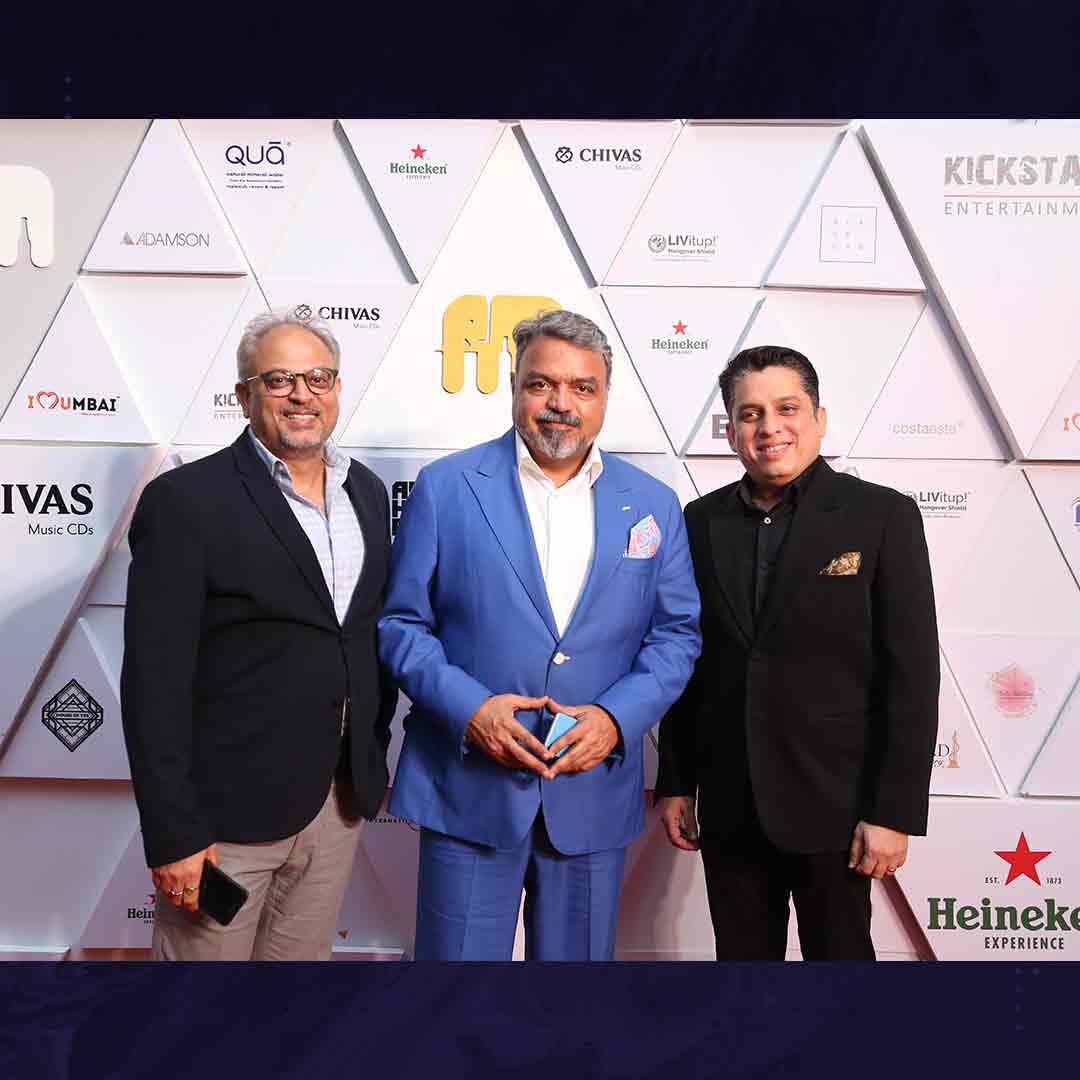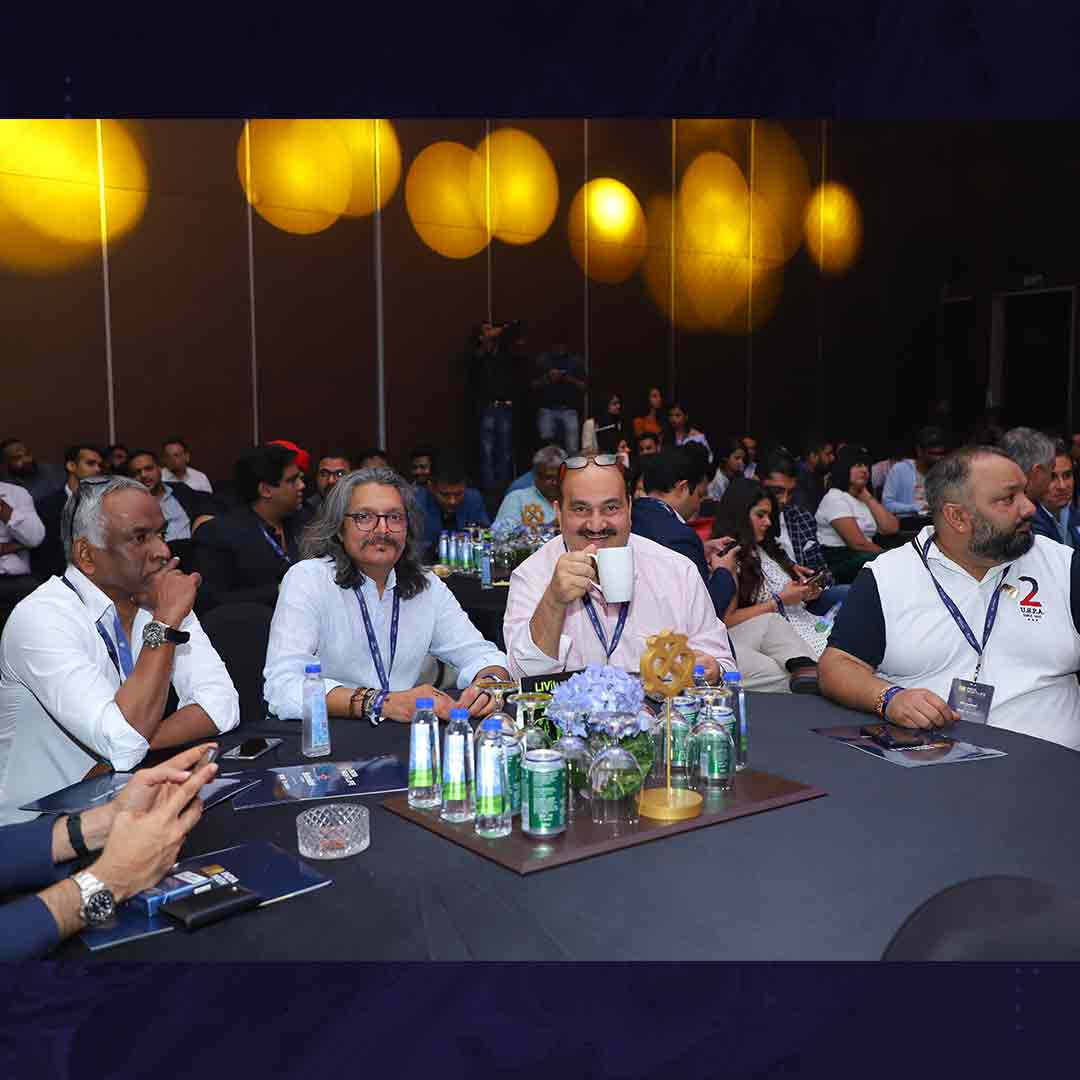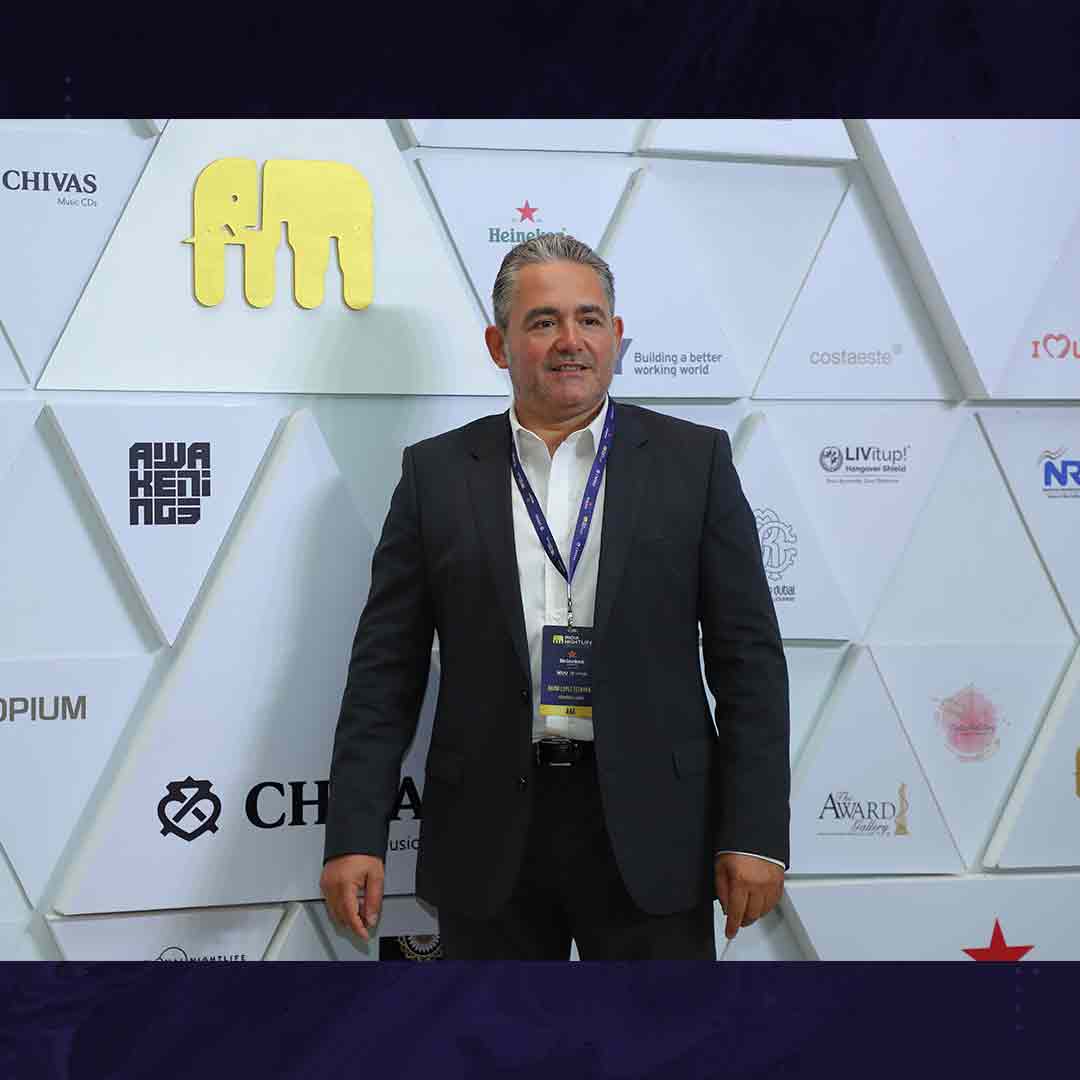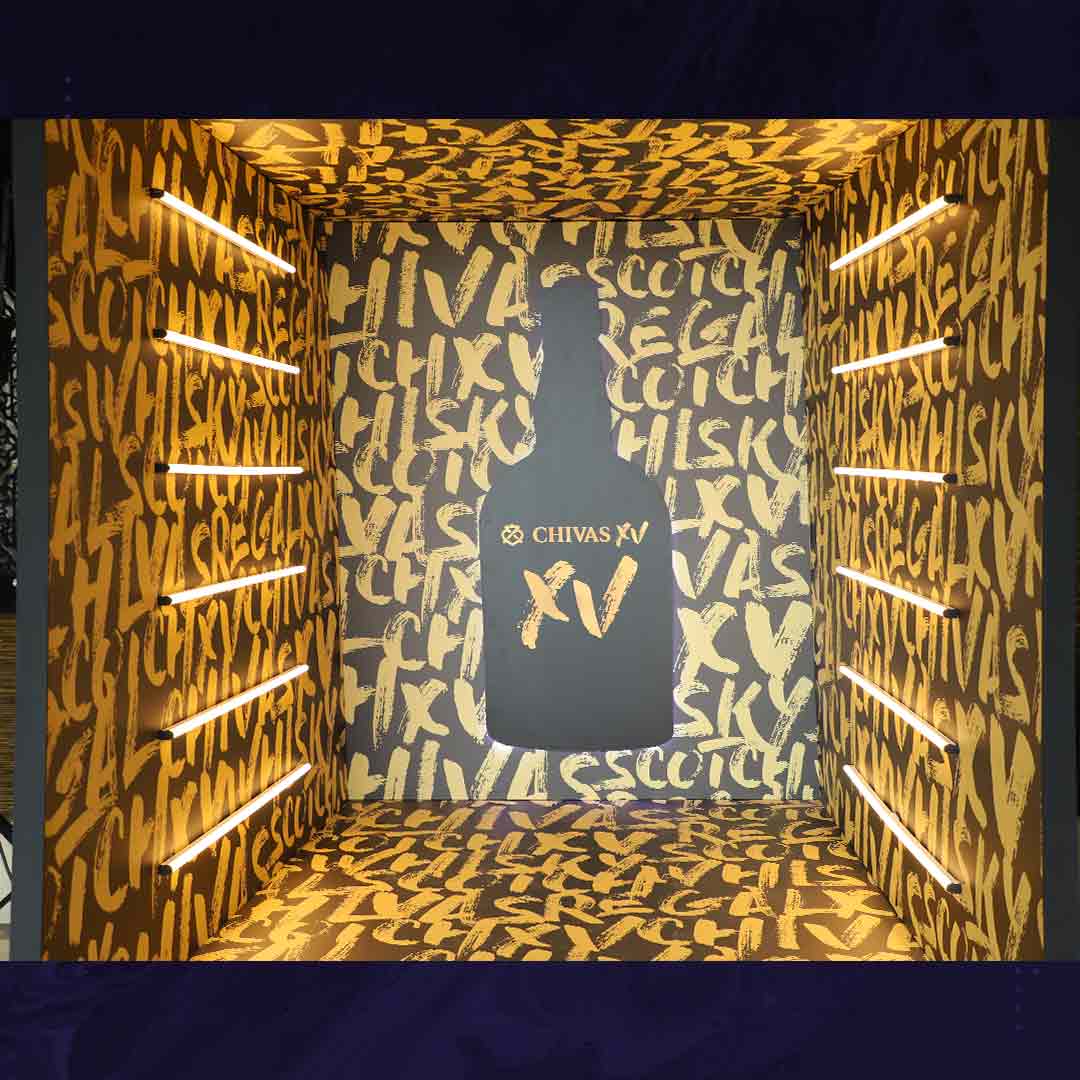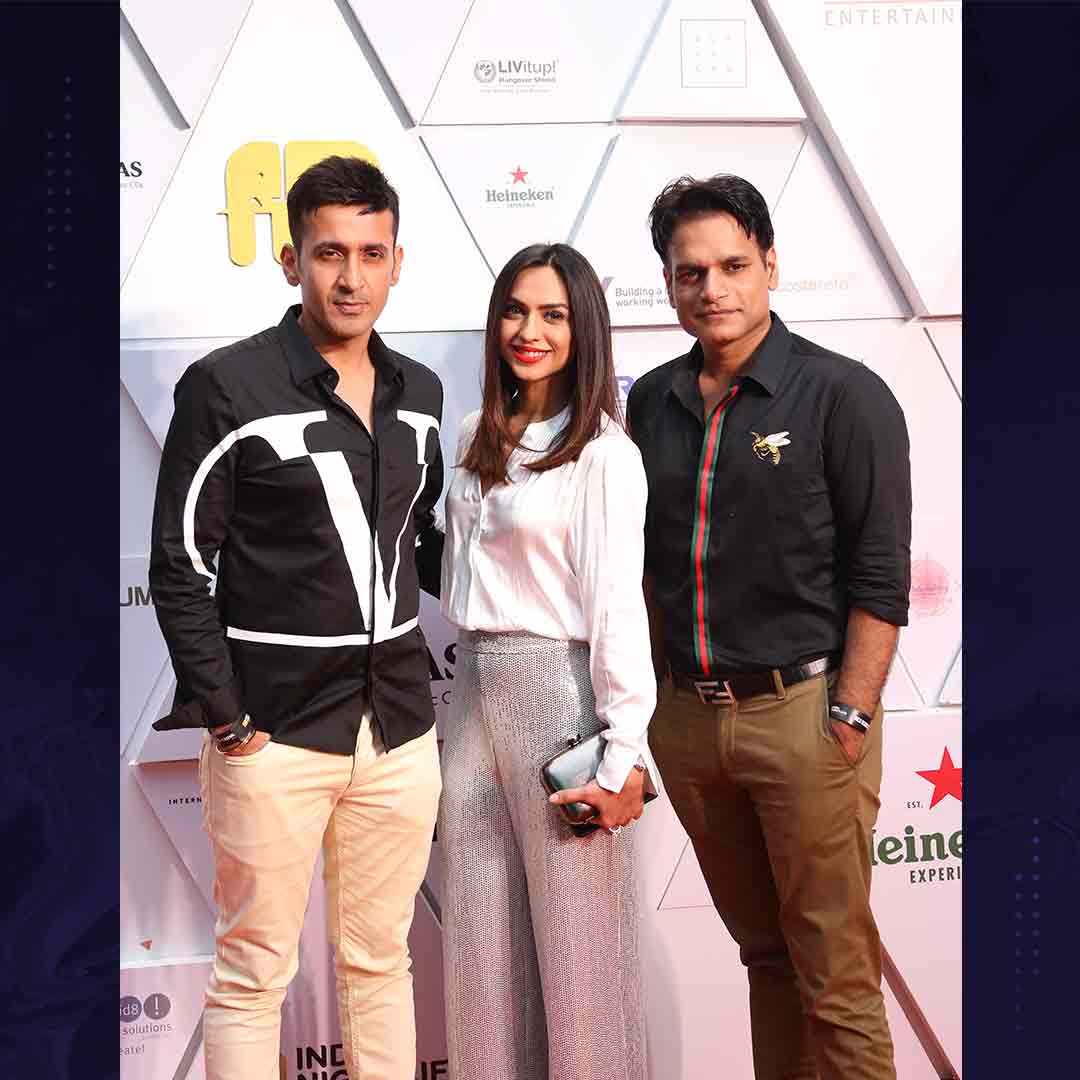 national winners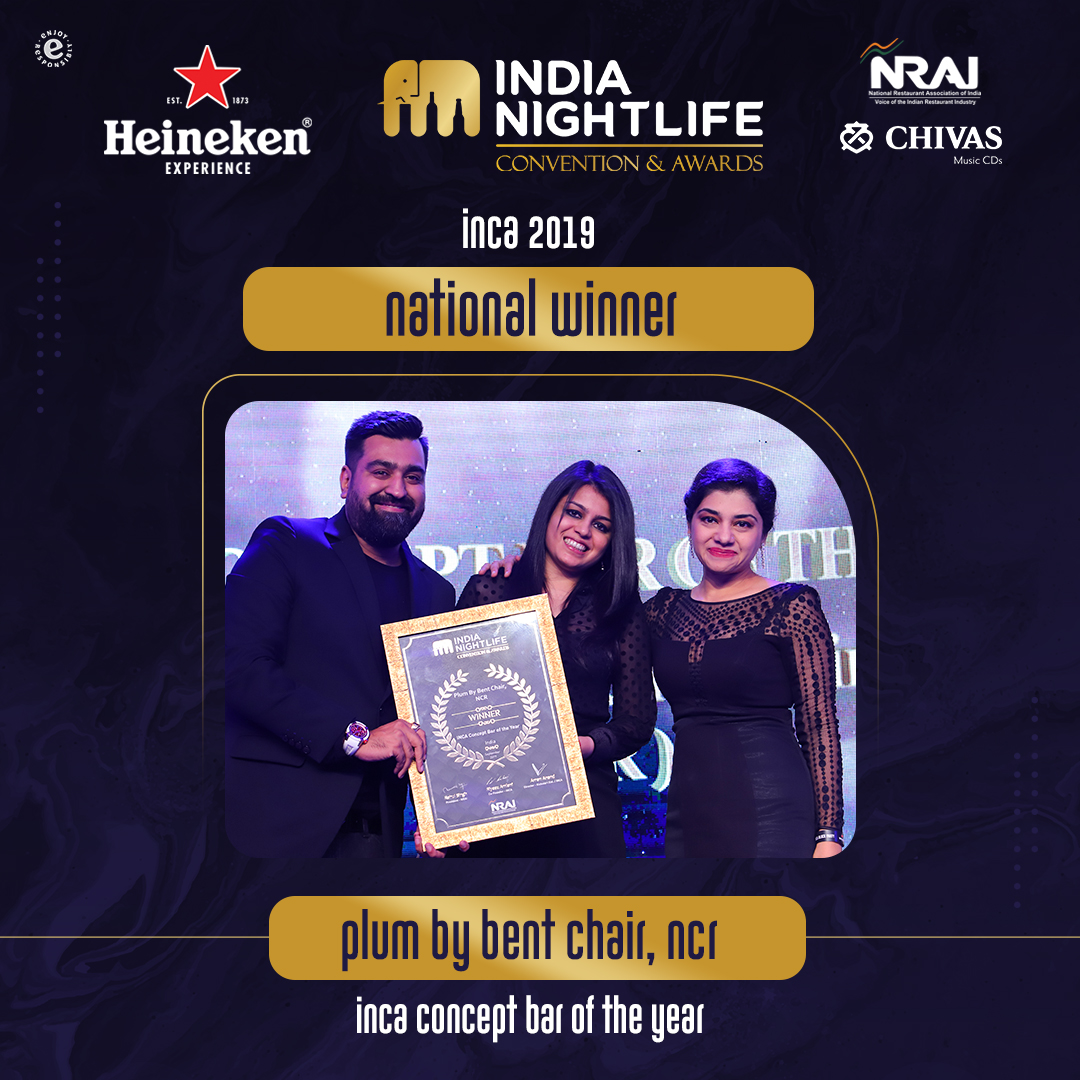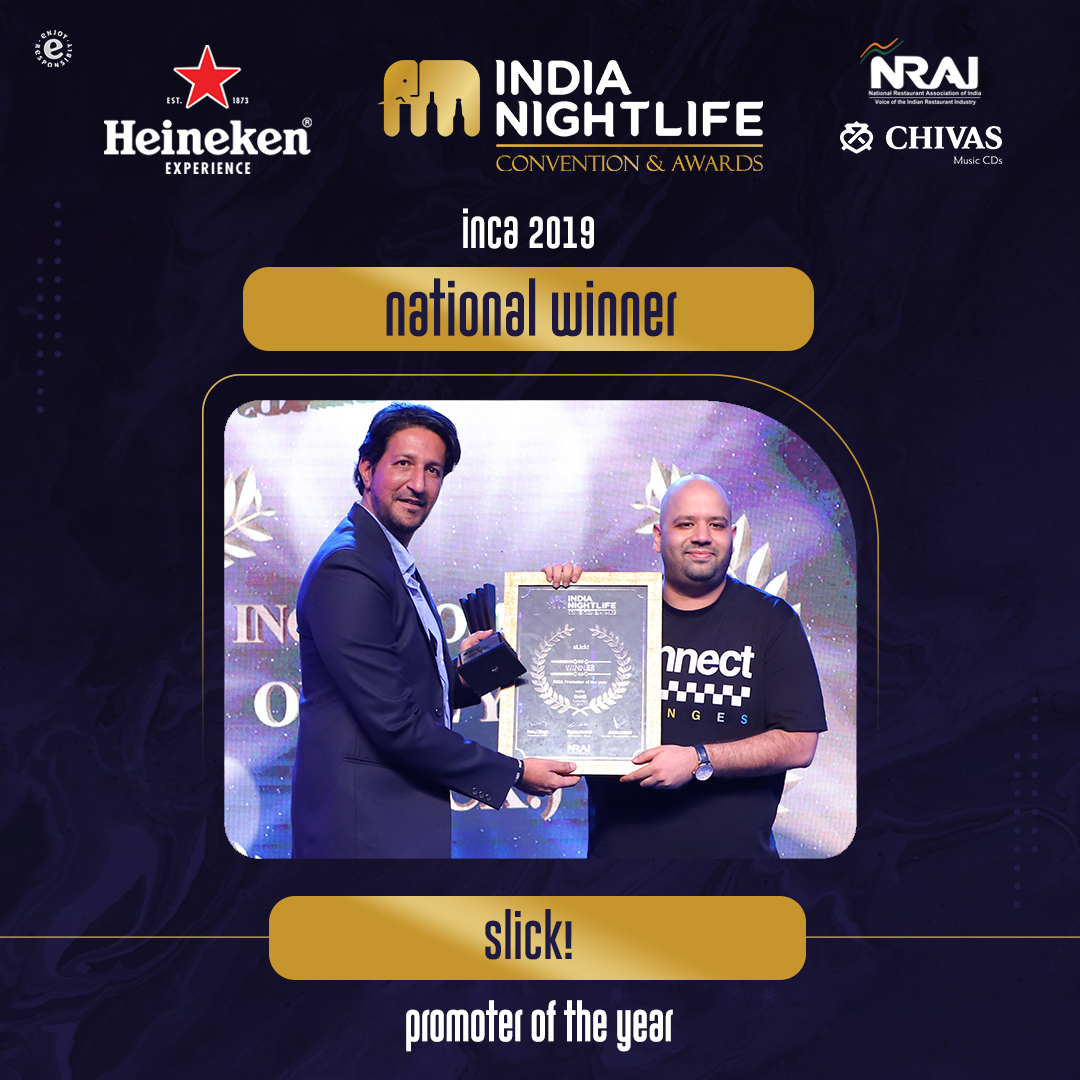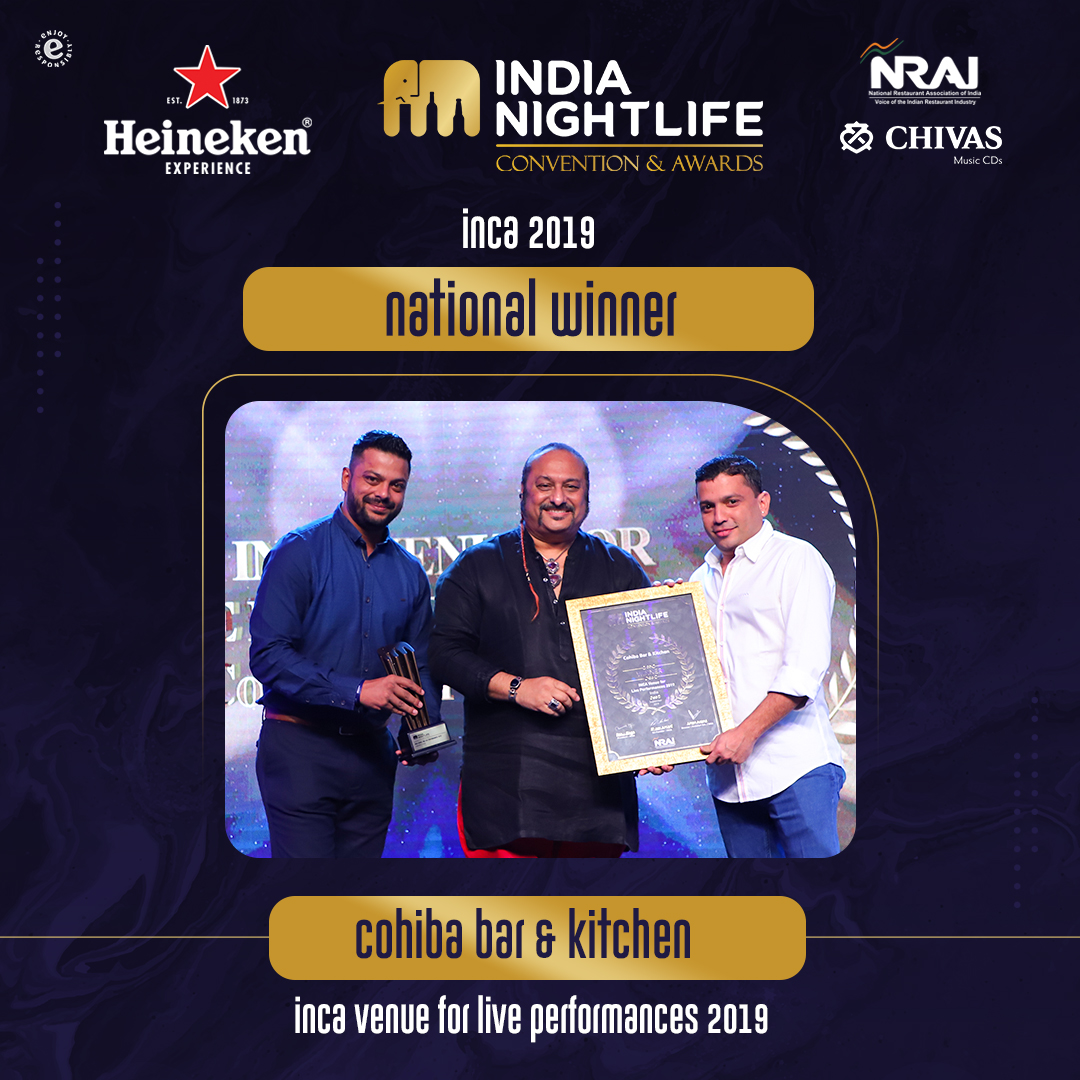 inca honour
India's top 3
| | | | |
| --- | --- | --- | --- |
| DJs of the Year | KOHRA | BLOT! | DJ SA |
| Promoters of the Year | sLick! | Shark & Ink Entertainment Pvt. Ltd. | Submerge Entertainment Pvt. Ltd. |
| Artist Managers of the Year | REPRESENT | UnMute Agency | Shark & Ink Entertainment Pvt. Ltd. |
| Boutique Festivals | Far Out Left Festival | Satellite Beachside | Krank |
| Music Events/Festivals | Vh1 Supersonic | Bacardi NH7 Weekender | Echoes of Earth |
| Pop ups | Seth Troxler - Wavlngth | Milkman Presents - Milkman | Blot! Live - Remount Warehouse, Kolkata |
India's top 5
| | | | | | |
| --- | --- | --- | --- | --- | --- |
| Stand up Acts | Zakir Khan | Kunal Kamra | Varun Thakur | Abish Mathew | Kenny Sebastian |
| Bands/Singer/Songwriters | The Local Train | When Chai Met Toast | Parikrama | Gully Gang | Sandunes |
city winners
| | MUMBAI | KOLKATA | HYDERABAD | BANGALORE | NCR | PUNE | GOA | CHENNAI |
| --- | --- | --- | --- | --- | --- | --- | --- | --- |
| INCA Bar Food | KOKO Asian Gastropub | The GRID | SodaBottleOpenerWala | Sly Granny, The Community House | Plum by Bent Chair, Aerocity | Elephant & Co., Kalyani Nagar | A Reverie, Goa | Radio Room |
| INCA Bar For Cocktails | KOKO Asian Gastropub | Café Mezzuna, Forum Mall | Rika, Park Hyatt | Toast & Tonic | PCO, Vasant Vihar | Retox | A Reverie, Goa | Off The Record |
| INCA Bar for Wines | The Wine Rack | La Cucina, Hyatt Regency | Tre Forni Restaurant and Bar, Park Hyatt | Library Bar, The Leela Palace, Bengaluru | The Wine Company | Paasha, JW Marriott Pune | A Reverie, Goa | The Cheroot Malt & Cigar Lounge, ITC Grand Chola |
| INCA Bar in a Hotel | House of Nomad, Taj Lands End | Someplace Else, The Park | Sky Point, ITC Kohenur Luxury Collection | Library Bar, The Leela Palace, Bengaluru | The Hong Kong Club, Andaz Delhi | Paasha, JW Marriott Pune | Rockpool, W Goa | The Cheroot Malt & Cigar Lounge, ITC Grand Chola |
| INCA Bar for Interior | Slink & Bardot | The GRID | Resign Sky Bar | Kazé | Plum by Bent Chair, Aerocity | Masu, Conrad Pune | Soro, The Village Pub | Library Blu, The Leela Palace, Chennai |
| INCA Beer Bar/Microbrewery | Brewbot Eatery & Pub Brewery | The GRID | Broadway The Brewery | The Pump House | Unplugged Courtyard, Gurgaon | Elephant & Co., Baner | N/A | N/A |
| INCA Café Bar | Woodside Inn | Café Mezzuna, Forum Mall, Cal 27, Taj Bengal | Farzi Café | Smoke House Deli, Lavelle Road | Perch Wine & Coffee Bar | Mad House Grill | Baba Au Rhum | G Bar, Novotel |
| INCA Concept Bar | Miss T | Please Don't Talk | Giggle Water | Sarjapur Social | Plum by Bent Chair | FC Road Social | Tataki Immersive Asian Dining | Brasa |
| INCA Debut Bar | Town hall, Americano | Refinery 091 | Broadway The Brewery | The Pump House | Dragonfly Experience | Toit Beer Co. | Tataki Immersive Asian Dining | Brasa |
| INCA Dive Bar | The Ghetto Pub | OlyPub | By The Bottle | Bob's Bar, Indiranagar | Warehouse, Connaught Place | Elephant & Co. | Joseph Bar | The Hub, IBIS Hotel |
| INCA Lounge | KOKO Asian Gastropub | Capella, AltAir Boutique Hotel | Farzi Café | Kazé | Bo Tai, Pra Pra Prank | Paasha, JW Marriott Pune | A Reverie, Goa | Library Blu, The Leela Palace, Chennai |
| INCA Night Club | Barrel Mansion, Sahara Star | M Bar Kitchen | Prism Club & Kitchen | Kitty KO, The Lalit Ashok | Toy Room, Aloft Hotel | Coco, Sushi & Bar | Re:Fresh Club | Qbar, Hilton Chennai |
| INCA Open Air Bar | Estella | Capella, AltAir Boutique Hotel | Resign Sky Bar | Byg Brewski Brewing Company, Hennur | Unplugged Courtyard, Gurgaon | Paasha, JW Marriott Pune | Rockpool, W Goa | The Roof Top Lounge |
| INCA Resto Bar | Olive Bar & Kitchen | The GRID | Resign Sky Bar | Social | Comorin | Elephant & Co. | A Reverie, Goa | Off The Record |
| INCA Venue for Live Performances | The Quarter, Opera House | Someplace Else, The Park | Prism Club & Kitchen | BFlat, Indiranagar | The Piano Man Jazz Club, Safdarjung | High Spirits Café | Cohiba Bar & Kitchen | Off The Record |
| INCA Bartender | Pranav Mody, The Sassy Spoon | Andrew Samling, Roxy, The Park | Dheeraj Wary, Over The Moon, Jubilee Hills | Rohan Matmary, Byg Brewski Brewing Company | Lopsang G Lama, Cocktails & Dreams, Speakeasy | Rajeev Rai, Elephant & Co. | Prabhakar Azgaonkar, Joseph Bar | Amirtharaj, Radio Room, Rabith Silva, Off the Record |
| INCA F&B Director | Sukul Kundan, Pebble Street | Gautam Singh, Global Kitchens | Naren Pal Singh | Ranveer Sabhani, Social | Vimal Verma, Andaz Hotel | Rahul Bhagat, Conrad Pune | Kenneth Rebello, SinQ Hospitality | Joginder Singh, Hyatt Regency |
| INCA Mixologist | Ami Behram Shroff | Irfan Ahmed, TFO | Naresh Selvaraj, Resign Sky Bar | Karthik Kumar, Byg Brewski Brewing Company , Hennur | Varun Sharma, Comorin | Joyal Dsouza, The Daily All Day | Siddharth Shetkar, Tataki Immersive Asian Dining | Harinath Petha |
| INCA Restaurant/Bar Manager | Rahul Raghav, The Bombay Canteen & O Pedro | Mohit Krishna Prasad, Aauris | Sateesh Polkam, Farzi Café | Atul Sunder, 1Q1 Kitchen & Bar | Palki Singh, Indian Accent | Nilesh Ayyar, The Sassy Spoon | Sebastian D'souza, Cohiba Bar & Kitchen | Zahir Naina Doj, Radio Room |
| INCA DJ | The Spindoctor | 8 Bit Culprit | Murthovic | Praveen Achary | SHFT | Quistek | Ketan Lolayekar | VinayakA |
| INCA Promoter | Deep in Dance | DECIBLE | The Unscripted | Indivibe | Raw Live Pvt Ltd | Elements Inc. | Tito's Events | DCODE Live |
| INCA Artist Manager | N/A | The Managers | Musifix | Afterworx | Locals A&R | Elements Inc. | N/A | DCODE Live |