international speakers
frederic hocquard
- deputy mayor – night time policies, paris
Frédéric Hocquard is elected official within the Paris Council and appointed to nightlife policy since 2014. He is more specifically in charge of issues regarding the Paris nightlife dynamisation, prevention and mediation. He set up the Paris Nightlife Council which gather all the parties involved in this matter (residents, firms and clubs, national police, users of the nighttime, associations etc.). The Paris Nightlife Council is the heart of the nighttime policy making process, in order to develop them with partnerships. Night policy is transversal and built on 4 pillars. The first is the participation, how to involve everyone, officials and residents, no matter what they do at night. The second is the development of nighttime activities, not only commercial activities. The third (but the biggest) is the regulation of the nightlife (noise pollution, disrespectful behaviors etc.). The fourth is the promotion of the Parisian nightlife, for Parisians and tourists.
mirik milan
- night mayor amsterdam
Mirik Milan is an experienced creative director for events. Throughout the years he has been busy organizing parties, fashion shows and cultural events. As a promoter he travelled all over Europe, the United States and Asia in order to check out the latest and hottest trends in music and party events. Thanks to his years of technical experience he knows exactly how to process the trends he spots in society into attainable ideas, and how to bring together the right professionals in order to execute these ideas successfully. Fashion show or photo shoot, contemporary art festival or block party, he can do it all. Companies he has worked for recently are Stedelijk Museum, Spotify, DIESEL, PAX, Aids Foundation, Amnesty International and the City of Amsterdam.
jorge sanza
- night mayor madrid
Jorge Sanza is the former Director and Curator of Madrid Music Days since 2013. Madrid Music Days is an annual event conceived in order to become a platform to support the national electronic music scene. This event has different cultural activities, in order to strengthen the communication, reinforce and spread the culture surrounding the electronic music. Last year, he organized a table (Night Majors), with Lutz Leichsenring (Berlin), Mirik Milan (Amsterdam), and Alan Miller (London), in order to inform Madrid City Hall, the advantage to have such a figure in the Night time industry. the person who represents internationally the Madrid´s Night Culture.
amy lame
- night czar london
Amy Lame, originally from New Jersey, arrived in London in 1992. Her first job was in a late night café-bar on the edge of Soho. She is now London's first Night Czar. Amy has a long and successful track record as a leader and collaborator in the cultural and creative industries. She is co-founder of the Olivier Award winning arts company and club night Duckie, and has hosted the club every Saturday at the Royal Vauxhall Tavern for 21 years. She also DJs at various club nights across the capital. Amy co-founded and is former chair of RVT Future, a voluntary LGBT+ community group campaigning to preserve the iconic Royal Vauxhall Tavern. She is at the very heart of the conversation about venues under threat of closure in London.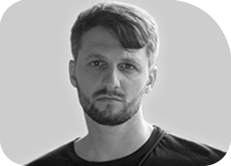 lutz leichsenring
- club commission berlin
As spokesman and member of the executive board of the Club commission Berlin, since 2009 Lutz Leichsenring fights for the rights of Berlin's vast underground club scene by organizing events like demonstrations, conferences, workshops and by speaking at round tables and parliamentary committees. He started his nightlife career 1999, when he founded an internet start-up right after High School in the age of 19 to run one of the largest platforms for music events in the early 2000s in Germany. 2004-2010 he owned a music club and a restaurant business. Today he runs a software company and an event agency, which is based in Berlin and London. Lutz also happens to be a member of Berlin's Chamber of Commerce and the Berlin Music board, where he frequently votes on city development issues that serve to protect creative space affected by gentrification. 2017 Lutz started his new non-profit project "Creative Footprint" to measure, compare, and advocate for creative spaces in urban areas worldwide.
gallery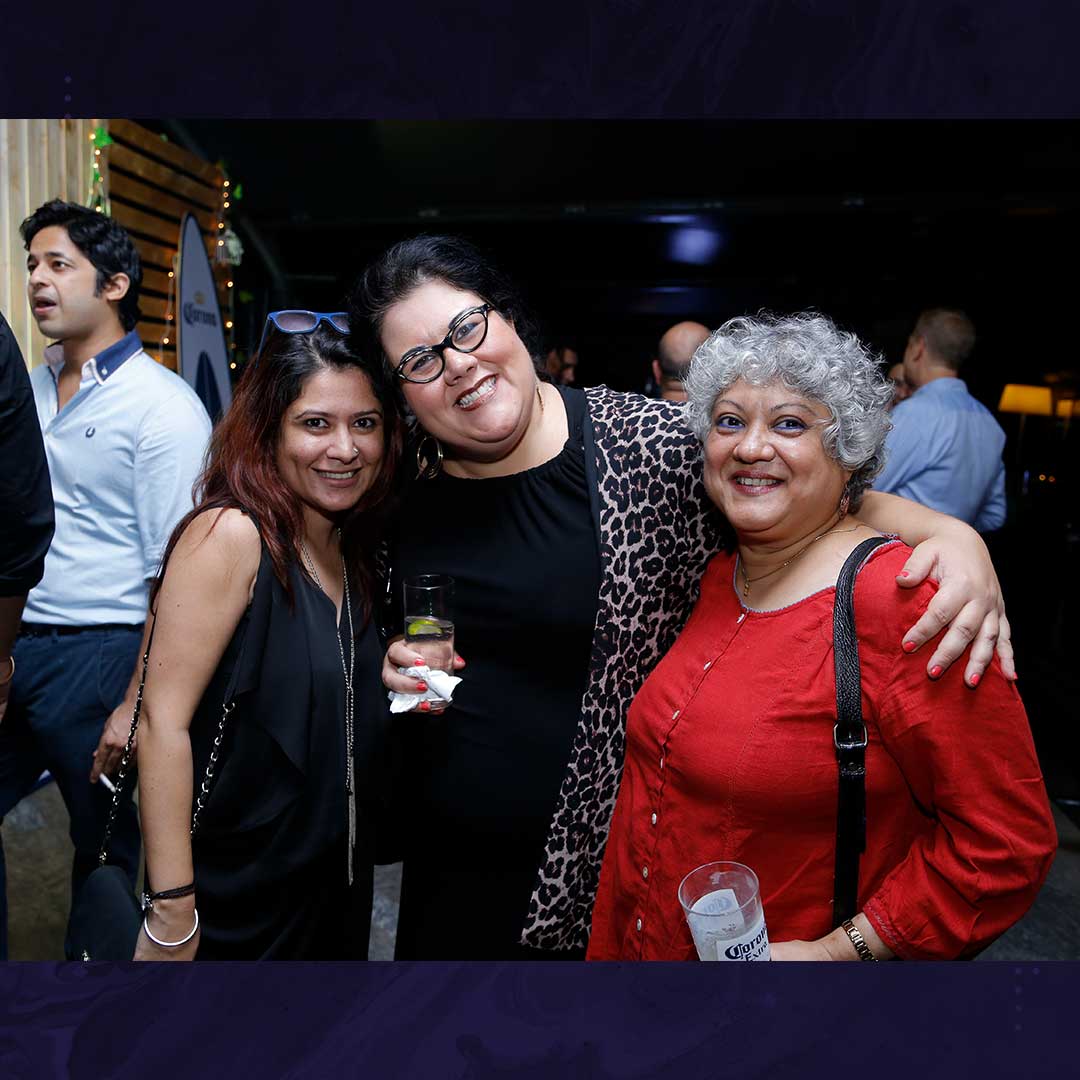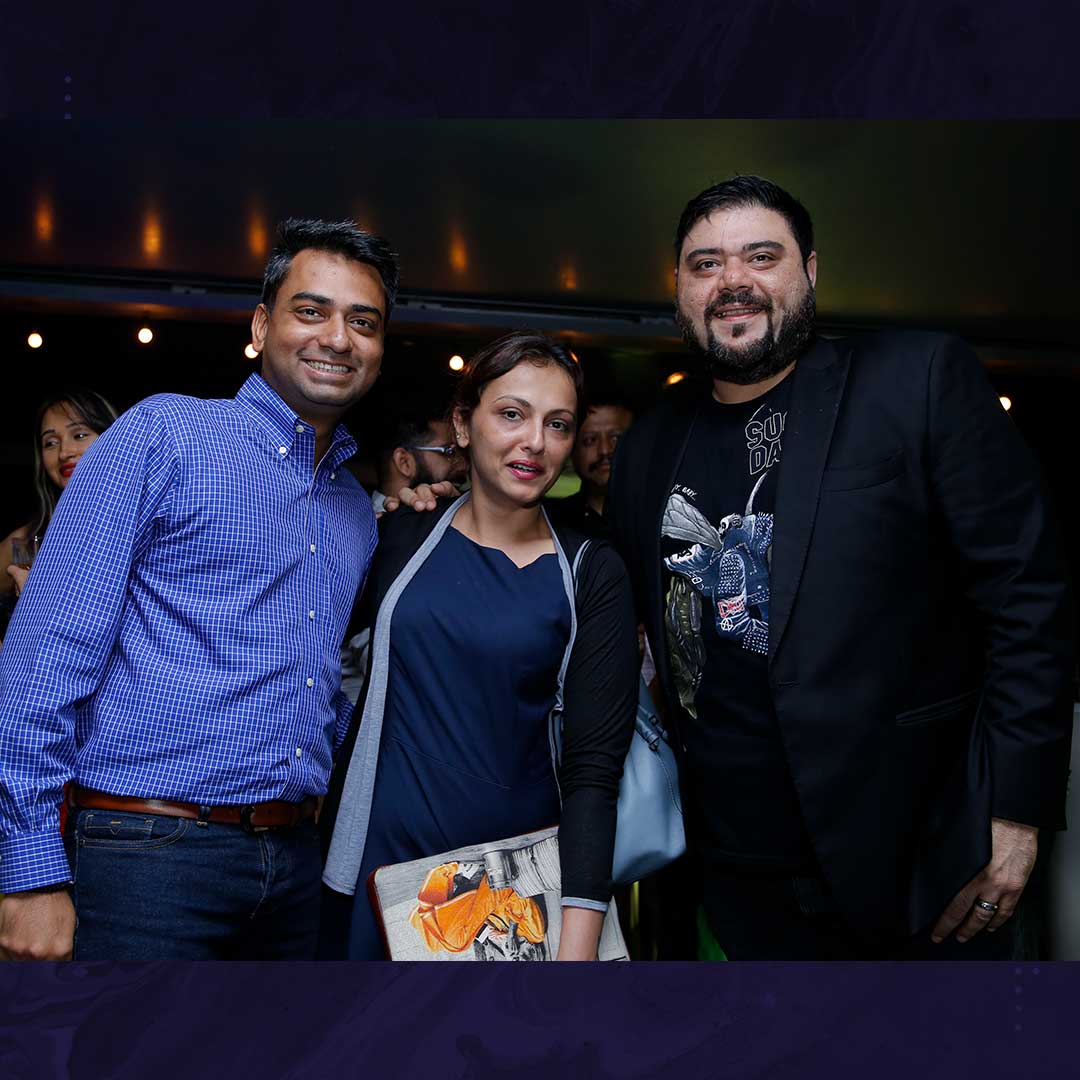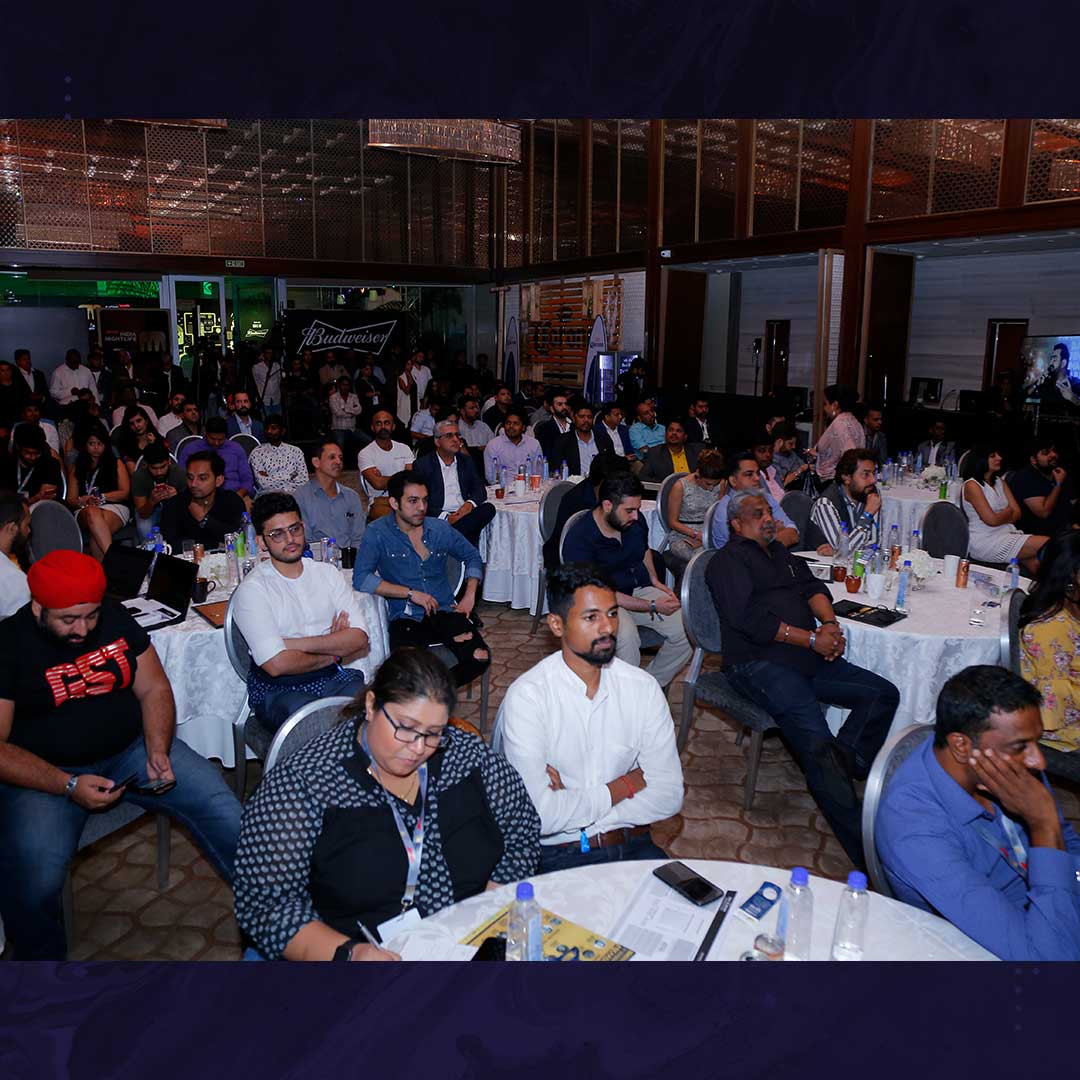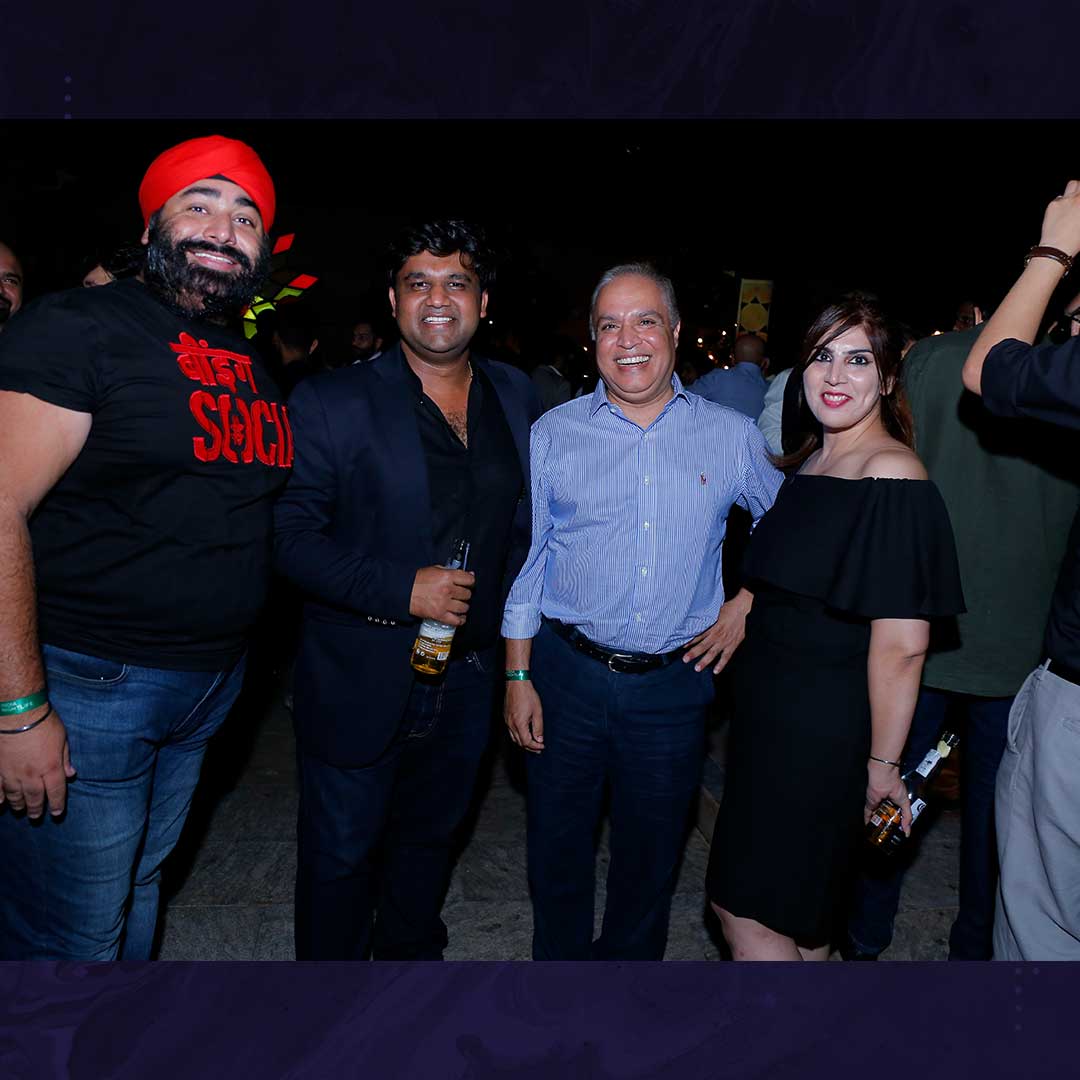 national winners
city winners
| | MUMBAI | KOLKATA | HYDERABAD | BANGALORE | NCR | PUNE | GOA | CHENNAI |
| --- | --- | --- | --- | --- | --- | --- | --- | --- |
| Artist Manager | On Stage Talents & Entertainment | Soupherb Records | Musifix | KRUNK | Big Bad Wolf | OORVAKSH HYDERABADWALLA, High Spirits Café | Submerge | PSY FI SUNDAY |
| Band | BLACKSTRAT BLUES | Parekh & Singh | THE ARPIT CHOUREY PROJECT | SKRATT | SKAVENGERS | Strange brew (chris and mike) | A 26 | F-16 |
| Bar Chain | The Bar Stock Exchange | N/A | Heart Cup Coffee | SOCIAL | SOCIAL | Raasta Café | N/A | N/A |
| Bar Food | Bonobo | Chili's Grill & Bar | Heart Cup Coffee | WINDSOR PUB | FARZI CAFÉ | Terttulia | The Black Sheep Bistro | 365 A.S. |
| Bar for Cocktails | 1. SLINK & BARDOT 2. TOAST & TONIC | Deck 88 | Glocal Junction | Toast & Tonic | EK BAR | Terttulia | Koi Asian Dining | 365 A.S. |
| Bar for Wines | The Table | Roxy - The Park | Tre-forni Restaurant & Bar - Park Hyatt | Fava | The Wine Company | Boteco | A Reverie | The Flying Elephant, Park Hyatt |
| Bar in a Hotel | Luna Nudo, The St. Regis | Aqua - The Park | 1. MIX - The Westin 2. Season's Bar, Taj Krishna | Library Bar - The Leela Palace | THE ELECTRIC ROOM | Mix @ 36 | Rock Pool | The Cheroot Malt & Cigar Lounge, ITC |
| Bar Interior | SLINK & BARDOT | THE GRID | 1. Olive Bistro 2. Over the moon | Big Brewsky | Cyber Hub Social | Farzi Café | Showbar | Thirsty Crow |
| Bartender | Lakshmikant Bodkar, Kode | Nabyendu Das, The Grid | 1. Anil Ganta Heart cup coffee 2. Jit mukherjee Taj Krishna | JONES ELISH J | Vicky Thakur, PCO | Jayprakash Bhatt, Kinki Asian Restaurant | Arthem, Titos | Prakash , 365 A.S |
| Beer Bar/Microbrewery | Woodside Inn | THE GRID | Prost Brew Pub | Windmills Craftworks | The Beer Café | Independence Brewing Company | Soro - The Village pub | N/A |
| Café bar | Cafe Zoe | 1. Cafe Mezzuna 2.Someplace Else - The Park | Heart Cup Coffee | Pablo's Gastrobar | Perch Wine & Coffee Bar | Shisha Jazz Café | Baba Au Rhum | N/A |
| Concept Bar | Toast & Tonic | Shisha - Bar Stock Exchange | Zero40 Brewing | The Permit Room | Prankster | Shisha Jazz Café | TAVERNA | Radio Room |
| Debut Bar | Tamasha | Phoenix | FAT PIGEON | SLY GRANNY | Whisky Samba | Mineority by Saby | TAVERNA | Thirsty Crow |
| Dive Bar | 1. WTF!?! 2. The Elbo Room | OlyPub | Free Flow - Traffic Bar | Bootlegger | TC Bar & Restaurant | High Spirits | Taverna | Sera - The Tapas Bar & Restaurant |
| DJ of the Year | ANKIT KOCHAR | VICKY METHARAMANI | DJ Ajay | VINAYAKA | KOHRA | Yusuf Kapasi | Ajit | Arjun Hora |
| F&B Director | KELVIN CHEUNG, Bastian | Gautam Singh, The Park | Arjun Valluri, Heart Cup Coffee | Sham Kumar Kommajosyola, Shangrila | Saji Joseph Thachery, Taj | Pankaj Kumar, Westin Pune | Prateek Swarup, W Goa | Kunal Pawar, Hyatt Regency |
| Lounge | KOKO Asian Gastropub | The GRID | 1. The Sky Lounge 2. Air Café Lounge | Sanchez | 1. S-Bar (SHALOM) 2. LORD OF THE DRINKS | Paasha | Marbela beach resort | 365 A.S. |
| Mixologist | DIMITRI | Amardeep Sinha - Yauatcha | Shahad Arora, UKI | MANU MANIKANTAN, Bang | YANGDUP LAMA from Cocktails & Dreams | Rohaan Rage - JW Marriott | Devi Singh Bhati, Kavala | Niked KR, Leela Palace |
| Music event/ Festival | MAHINDRA BLUES | Mandala | Sensations White | ECHOES OF EARTH | MAGNETIC FIELDS | NH7 | KRANK at Chronicle | GOMADRAS |
| Night Club | Playboy Club | Myx | Fat Pigeon - Bar Hop | Bang - The Ritz Carlton | Kitty Su, The Lalit | Mi-a-Mi | SinQ Nightclub | Gatsby 2000, Crowne Plaza |
| Open Air Bar | AER, Four Seasons Hotel | 1. OZORA 2. Over the top at The Myx | Over the moon | The 13th Floor | SOI 7, Cyber Hub | Euriska | Chronicle | Q Bar |
| Pop Up | WHITE DUBAI | N/A | N/A | CORONA SUNSETS | WARP CORE | N/A | Soma project | N/A |
| Promoter | RAGE | United We Stand | Musifix | RICES OBLIQUITY | LIMN Entertainment | Carpe Diem | TITO'S EVENTS | 1. EDM 2. Ultraverse |
| Restaurant/Bar Manager | Rahul Raghav, BOMBAY CANTEEN | Ritesh Shirvastav, The MYX | Smanth Kumar, Heart cup Coffee | KrishnaKumar Shantaram, 13th Floor Ebony | AZEEM SULEIMAN, Monkey Bar | N/A | SABY - COHIBA | Zahir - Radio Room |
| Resto-Bar | The Bombay Canteen | THE GRID | Olive Bistro | Olive Bar and Kitchen | Town Hall | Terttulia | The Black Sheep Bistro | Thirsty Crow |
| Sports Bar | The United Sports Bar & Grill, R City Mall | Xrong Place | Xtreme Sports Bar & Grill | The Irish House | Yes Minister - Pub ∧ Kitchen | Aufside @ Hotfut | The Riverhouse | US 101 |
| Stand-up act in a Bar | VARUN THAKUR | KENNY SABASTIAN | N/A | N/A | PAPA CJ | Daniel Fernandes, High Spirits | N/A | N/A |
| Venue for Live Performances | antiSOCIAL | Someplace Else - The Park | Heart Cup Coffee | The Humming Tree | The Piano Man Jazz Club | High Spirits | Cohiba | Bay 146 |