international speakers
lutz leichsenring
- club commission, berlin
Lutz Leichsenring is one of the world's foremost authorities for protecting creative industries. Since 2009, he has been the spokesman & executive board member for the Berlin Club Commission. He has fought tirelessly for the rights of Berlin's vast underground club scene by organizing demonstrations, conferences, workshops and by speaking at round tables & parliamentary committees. Lutz is one of the chief shareholders of a Berlin & London-based recrutainment company. His role with the Club Commission & the Berlin Music board has led Lutz into the city's Chamber of Commerce, where he frequently votes on development issues that protect creative space affected by gentrification.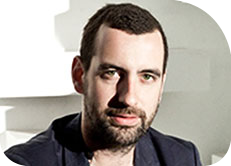 mirik milan
- former night mayor of amsterdam
Mirik Milan is former Night Mayor of Amsterdam, and longtime creative director of some of the Dutch capital's most celebrated events. His vast experience and familiarity with the Amsterdam scene made him the perfect candidate to head the city's new nightlife office. Mirik was the figurehead and spokesperson for all things concerning nightlife in the Dutch capital. Mirik also launched the Nacht voor de Nacht, a citywide, multi-venue club festival where partygoers can go between 20 different nightclubs with just one ticket. In 2017, Mirik gave over 25 international talks to city governments and planners, advising them on how to better deal with their Night Time Economy and became a partner for the Creative Footprint with Lutz Leichsenring.
mathew hall
- bar manager, hakkasan group, london
Matthew started his stint with the Hakkasan group in 2010 as the Head Bartender for Hakkasan Hanway for four years. In 2014, Matthew started spearheading the entire bar program of Asia while making Shanghai his home country. Currently, Hall is working closely with the Hakkasan India to develop their 'Only At' menu. Along with managing the bar at Hakkasan, Matthew is also one of the founders of a project called 'The London Bartenders' Association'. Over the last two years the association has managed to develop a contact base of around 40,000 London and international Bartenders, with a direct database of 50,000 UK industry contacts.
zeebra aka hideyuki yokoi
- night ambassador of shibuya city, tokyo
Hideyuki Yokoi, also known as Zeebra, is widely known as a rapper and a top running Hip-Hop activist,representing Tokyo. He has collaborated with multiple world class artists throughout his career. For his career as an activist, he was selected as the Chairman of the Club and Club Culture Conference (CCC)in 2014. He was successful in making Fu-Ei-Ho, which is the National Law that prohibits night life's late night business hours, a rising issue in all forms of media. He also led the "Manner Campaign" for club goers, where people contributed in cleaning the clubs in the morning, which was adapted to a short film. In 2016, he was nominated as one of the official Night Ambassadors of Shibuya city.
hayan abou assali
- general manager, cavalli club, dubai
A hospitality expert with over 20 years' experience, Hayan is the International General Manager of Cavalli Club, and General Manager of Three Dots International FZE, the consultancy division of Pragma Group. He is working with Cavalli Club since 2011 after joining Pragma Group as Operations Manager.Under Hayan's guidance the venue greatly exceeded its target of 100 million annual revenue, and waschosen as one of The World's Finest Clubs. At Three Dots, Hayan managed the relationship between Pragma Group and its franchisees. In 2015 Hayan managed and supervised the opening of Cavalli Club, Puerto Banus. Upon successful completion of this project, Hayan was re-appointed as General Managerof Cavalli Club Dubai.
gallery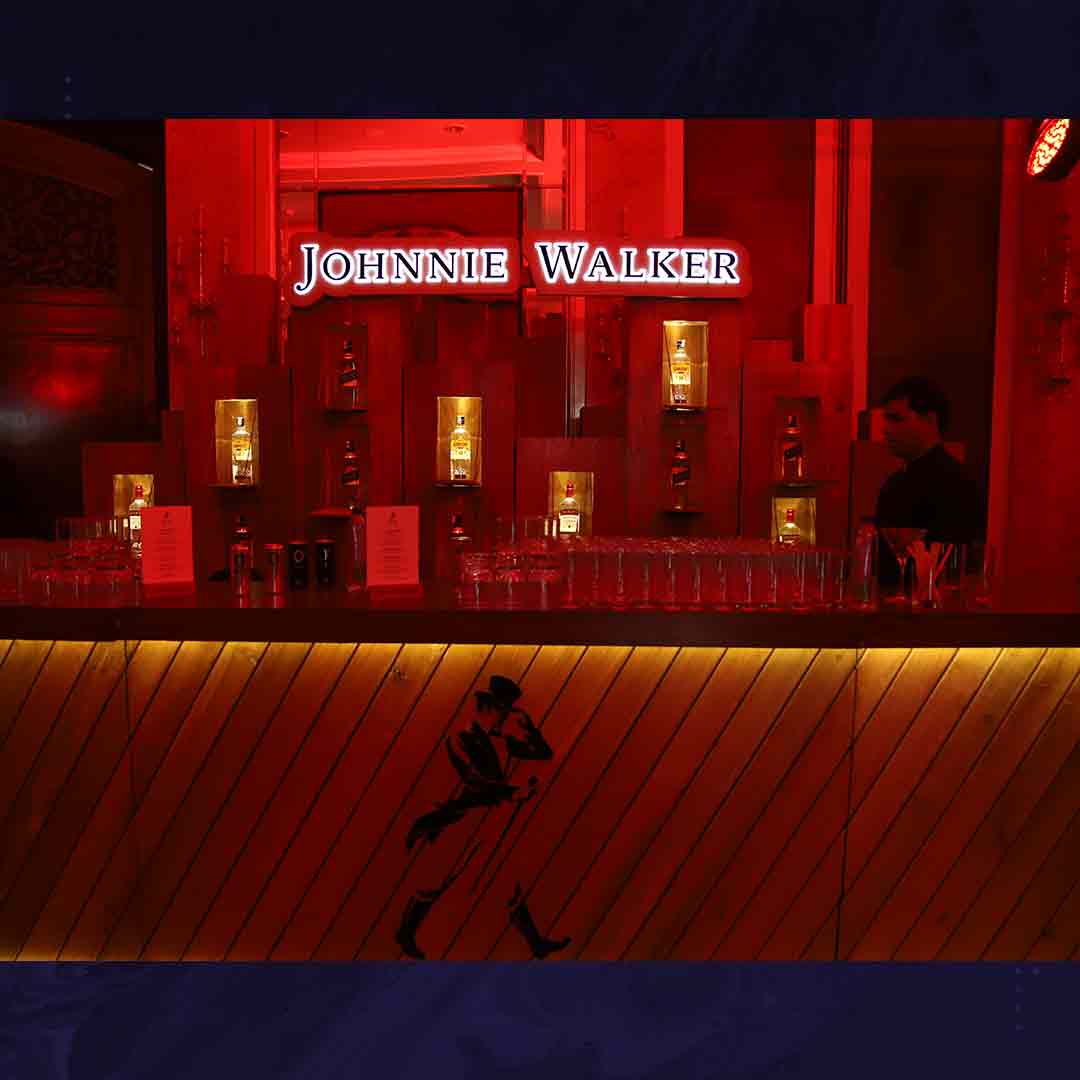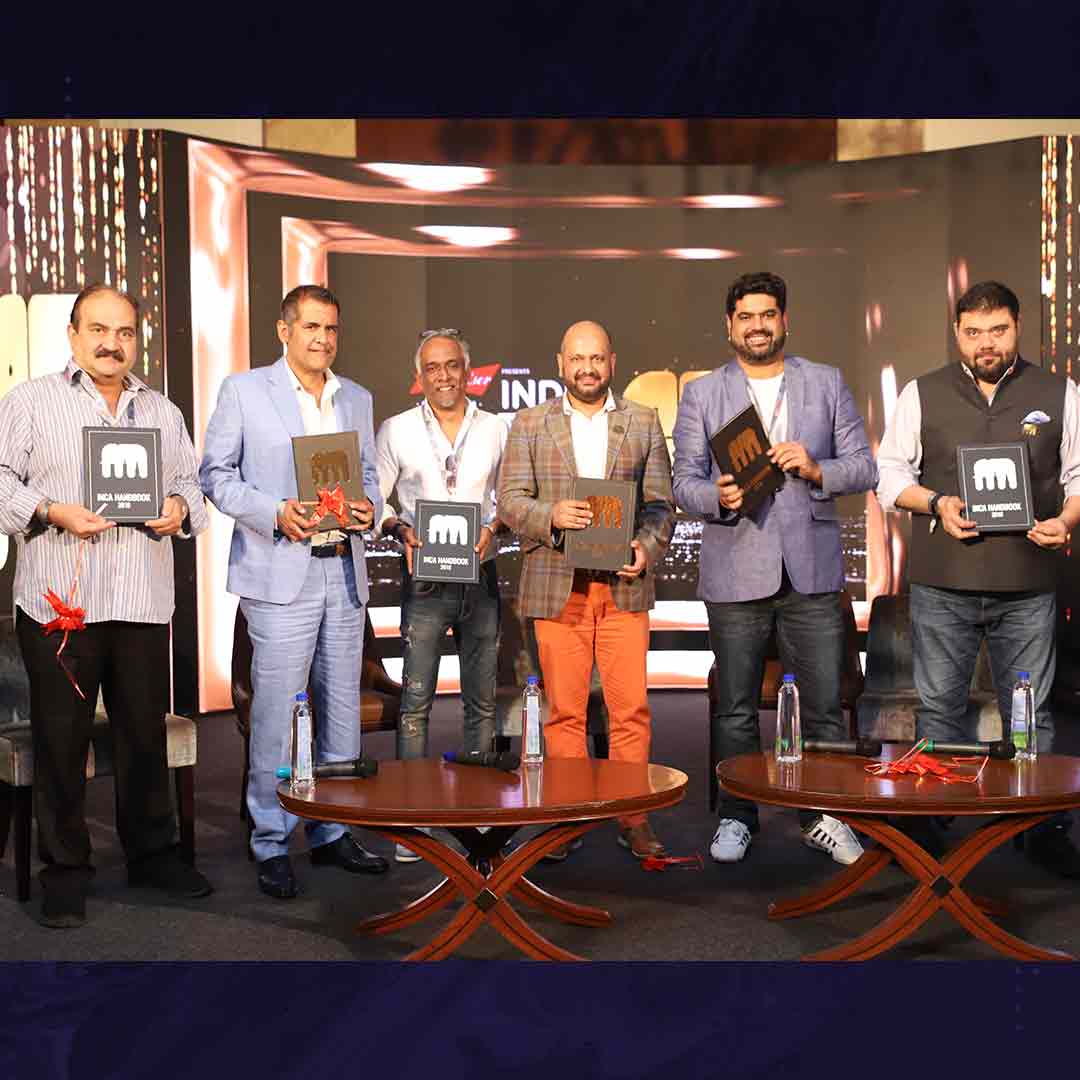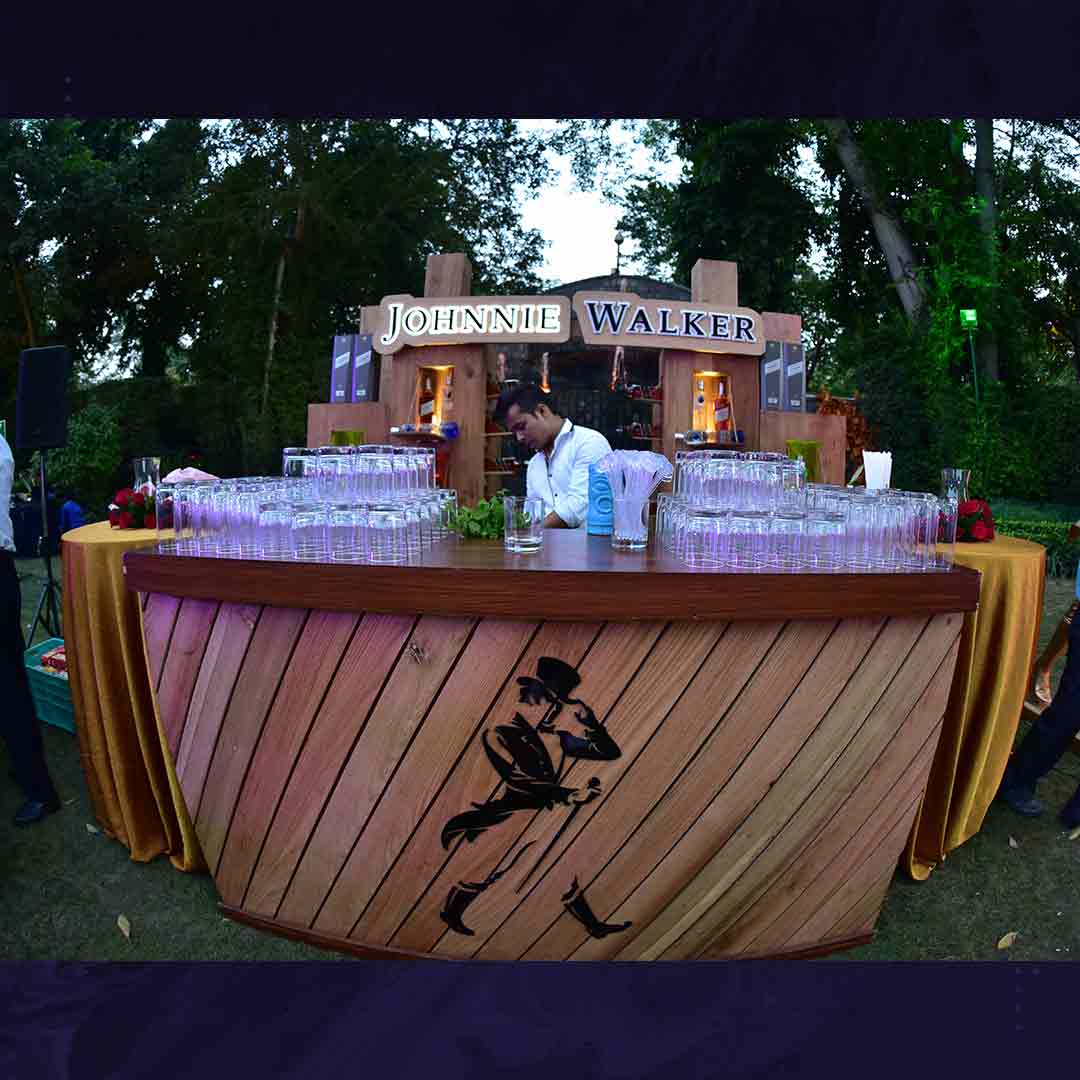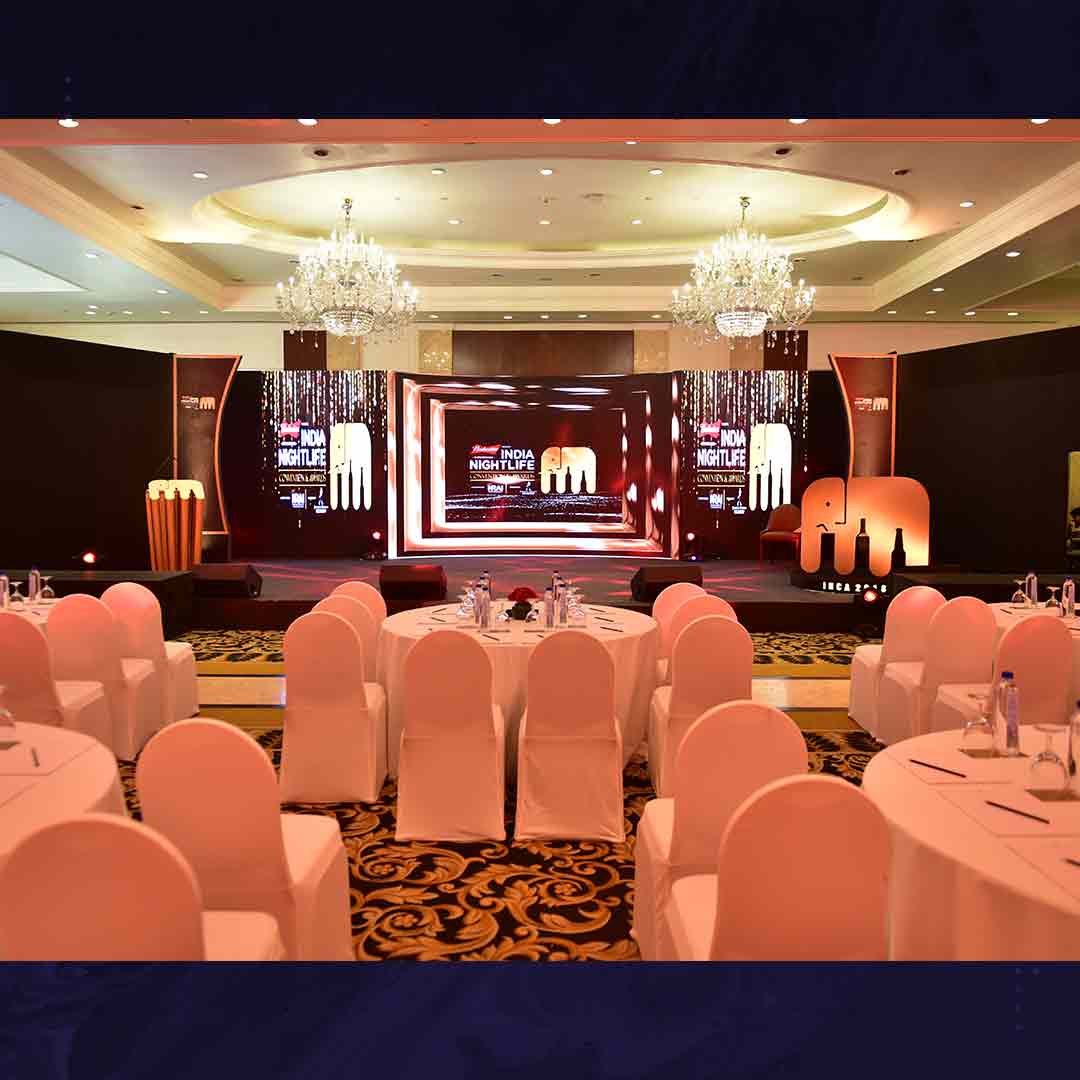 national winners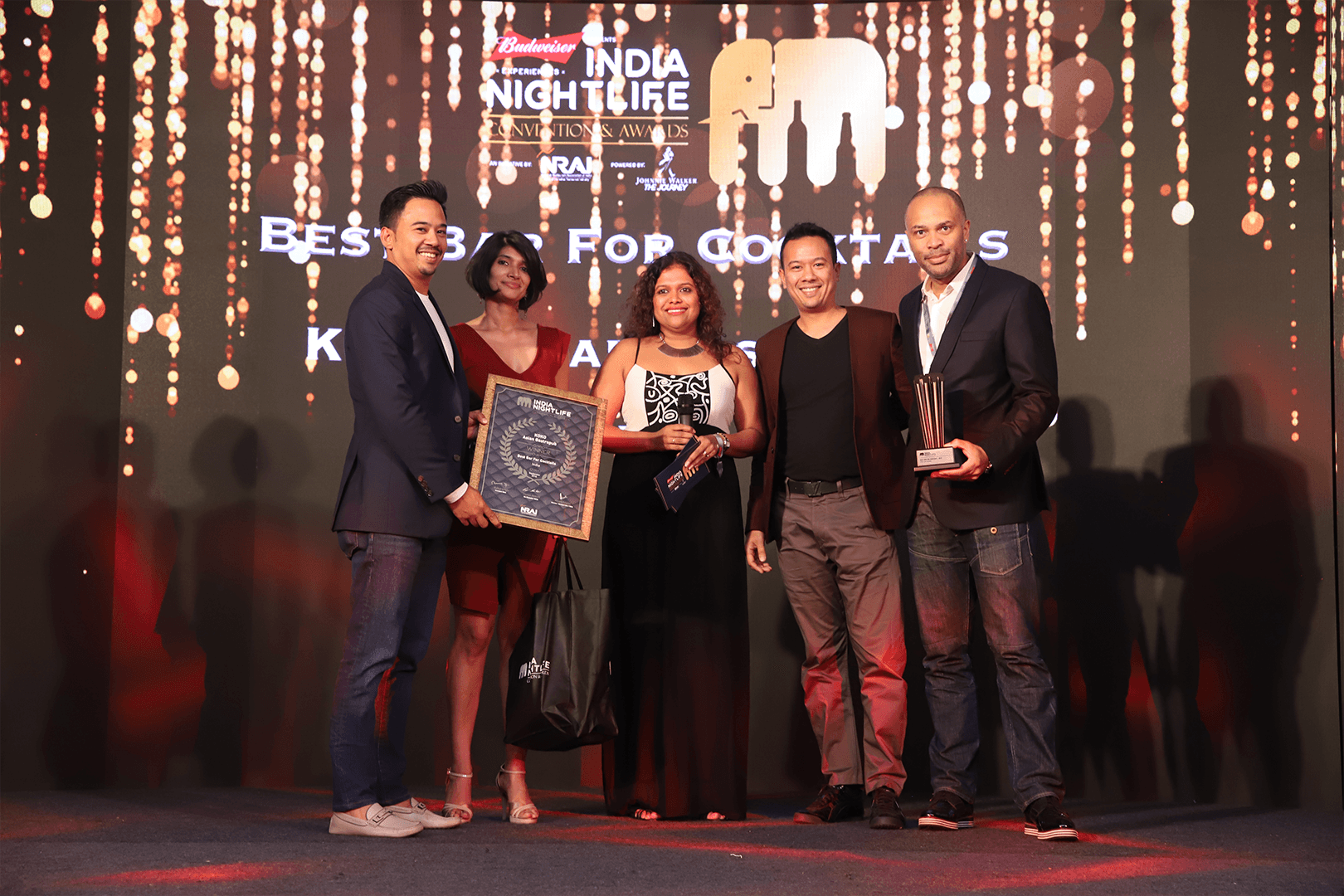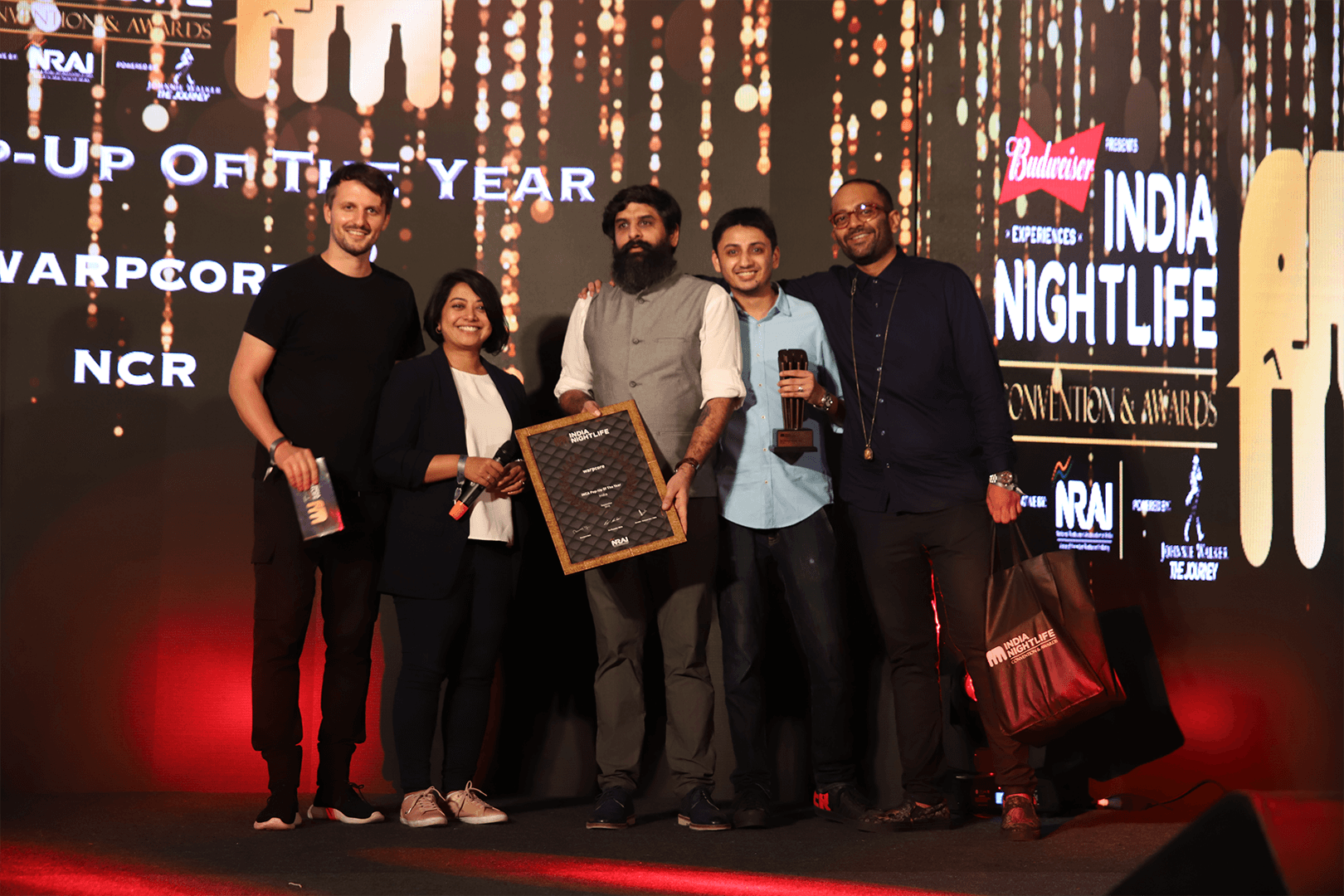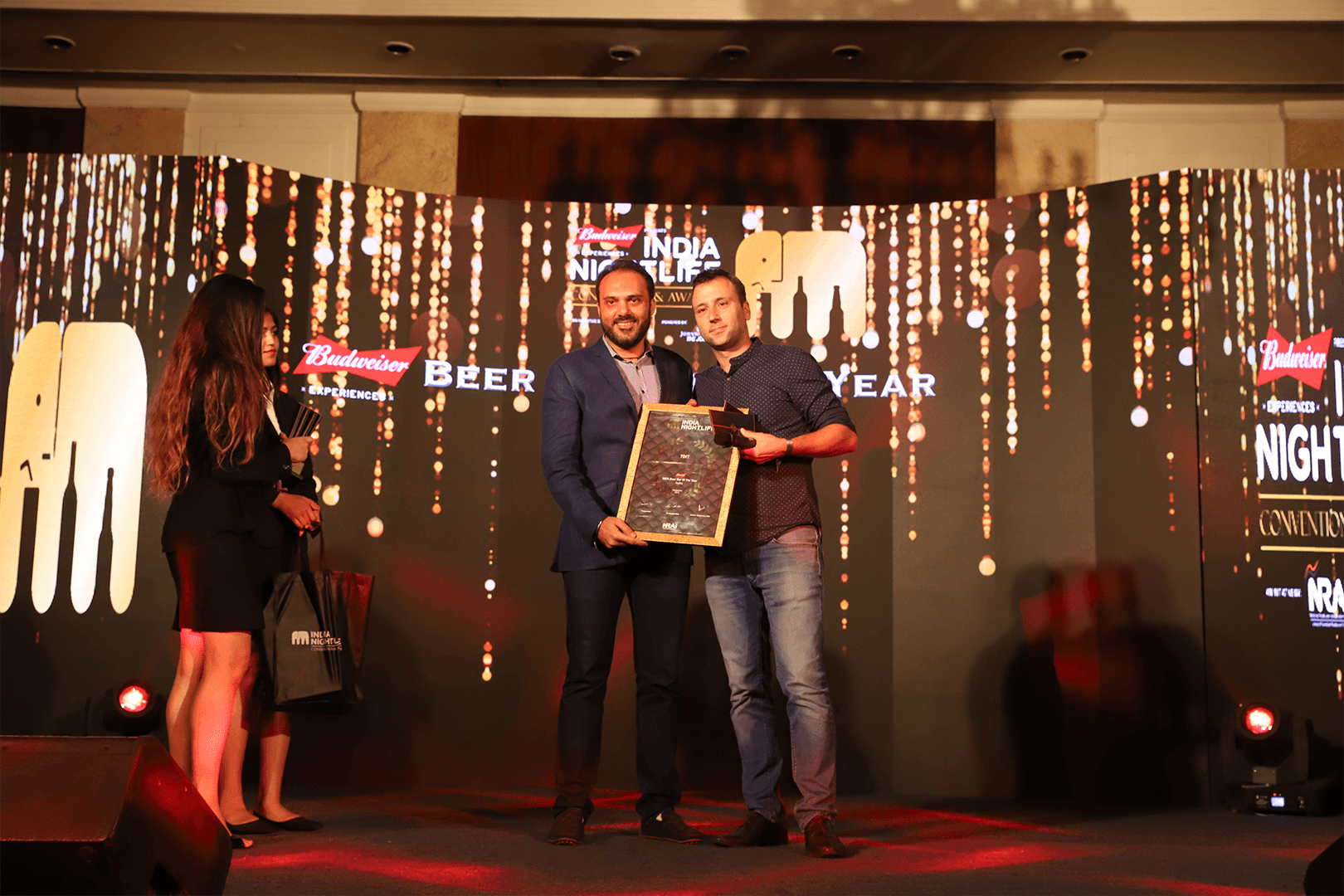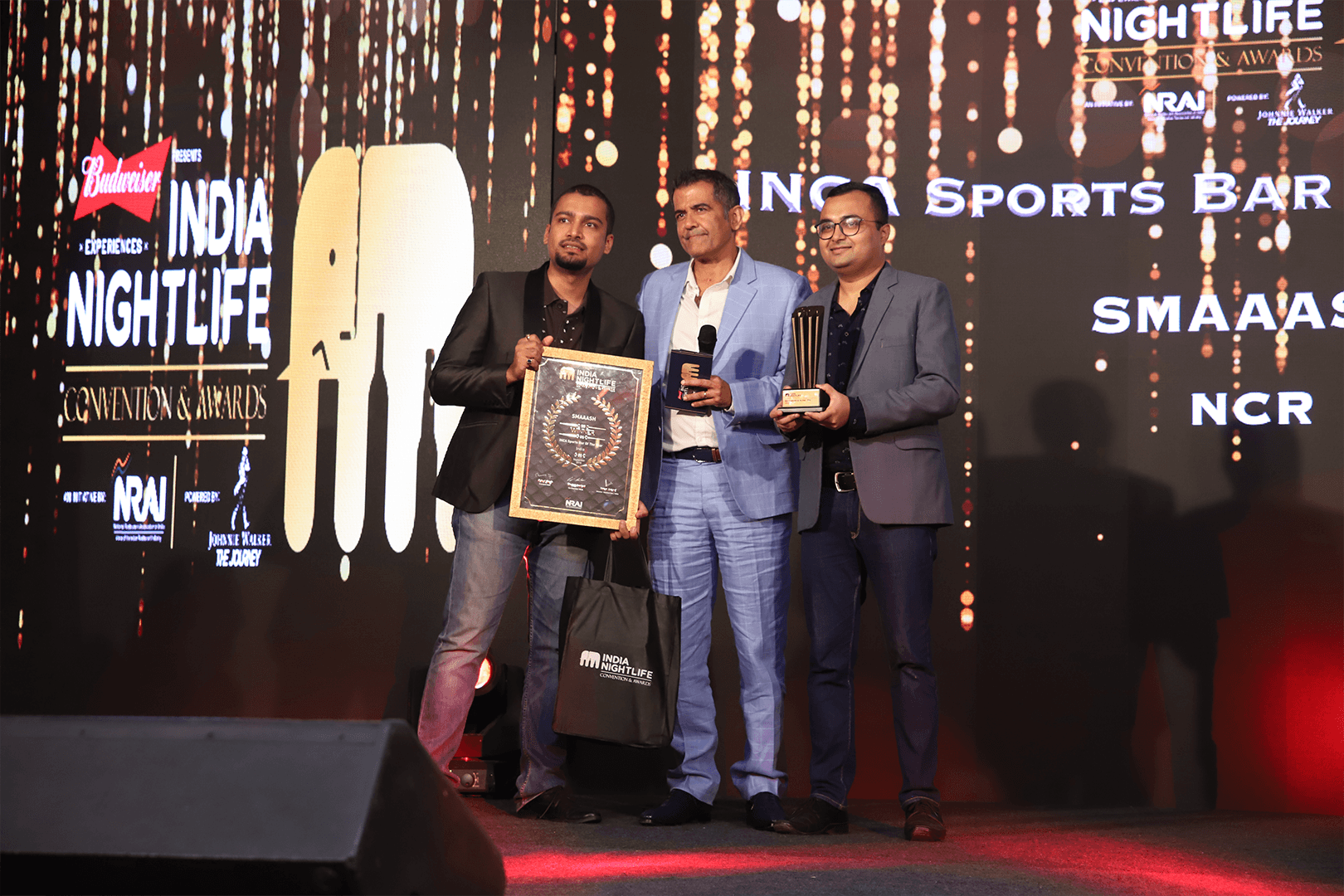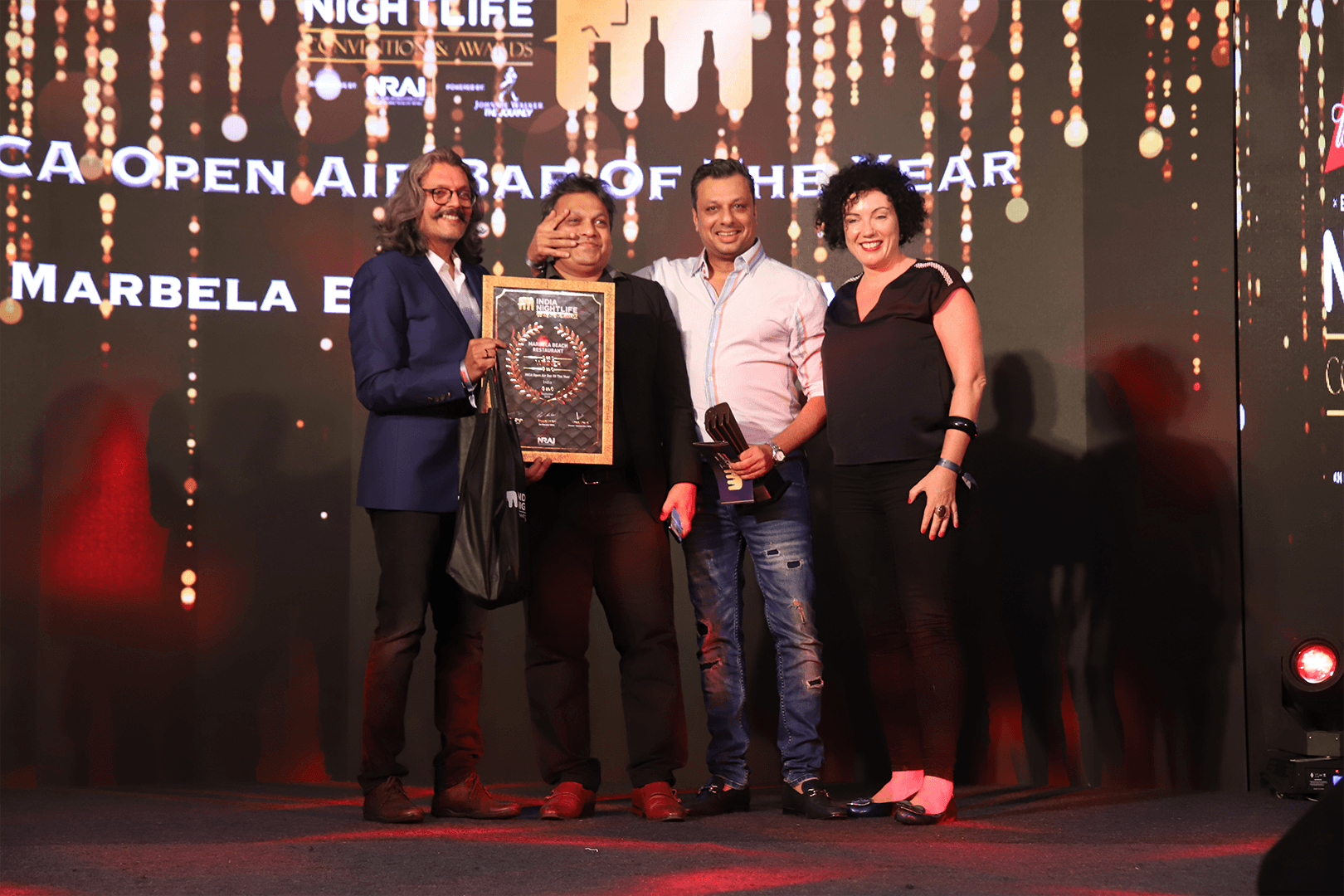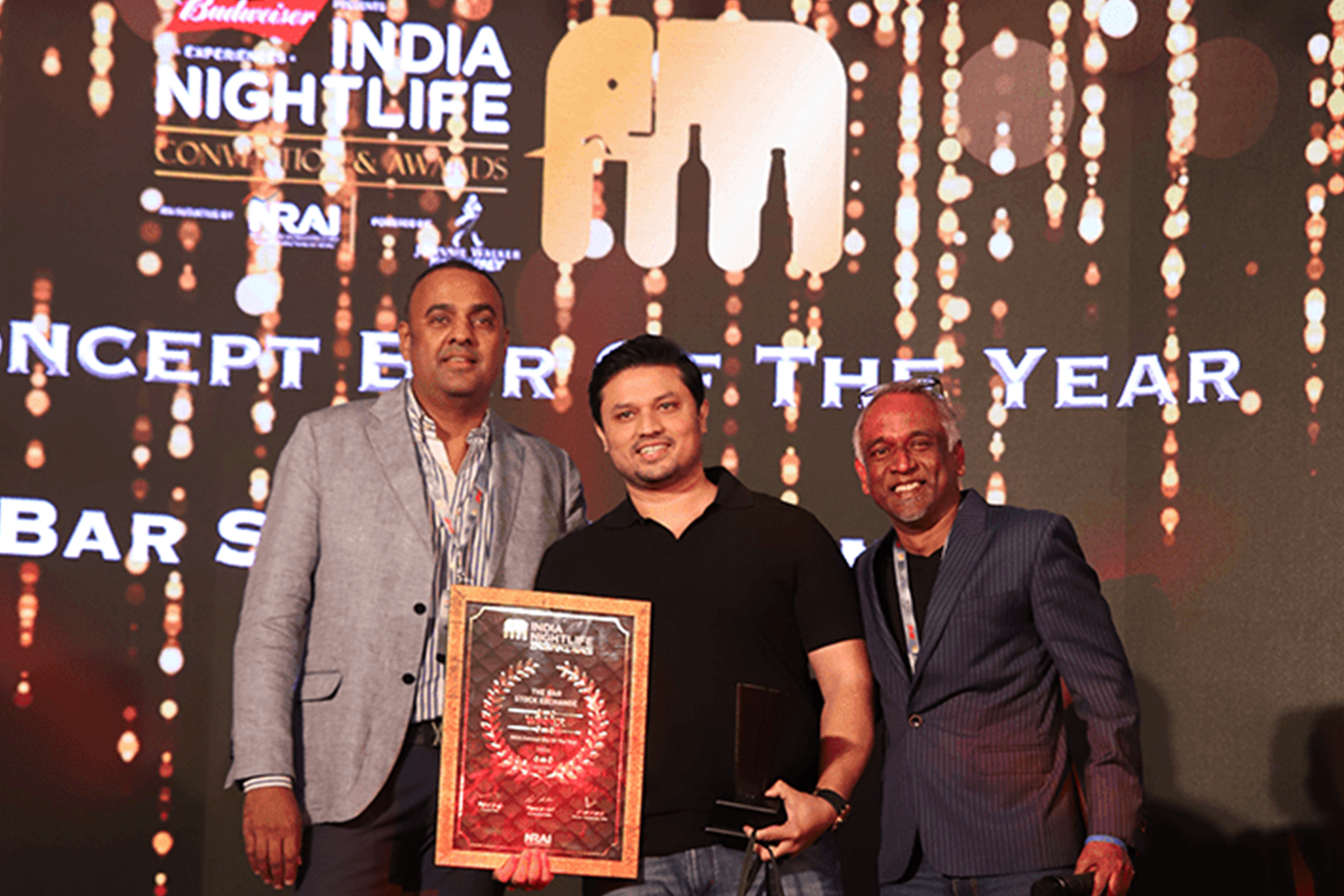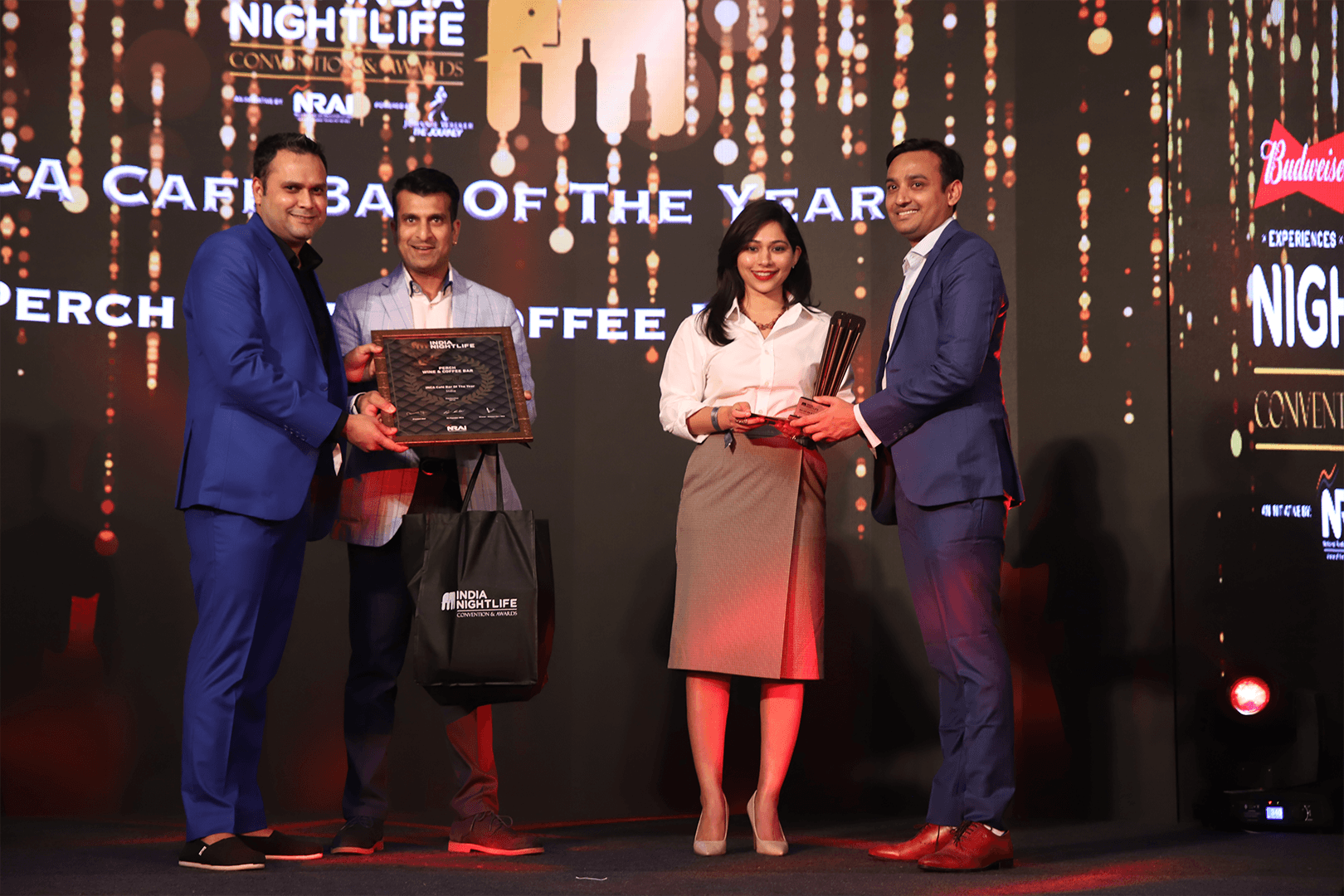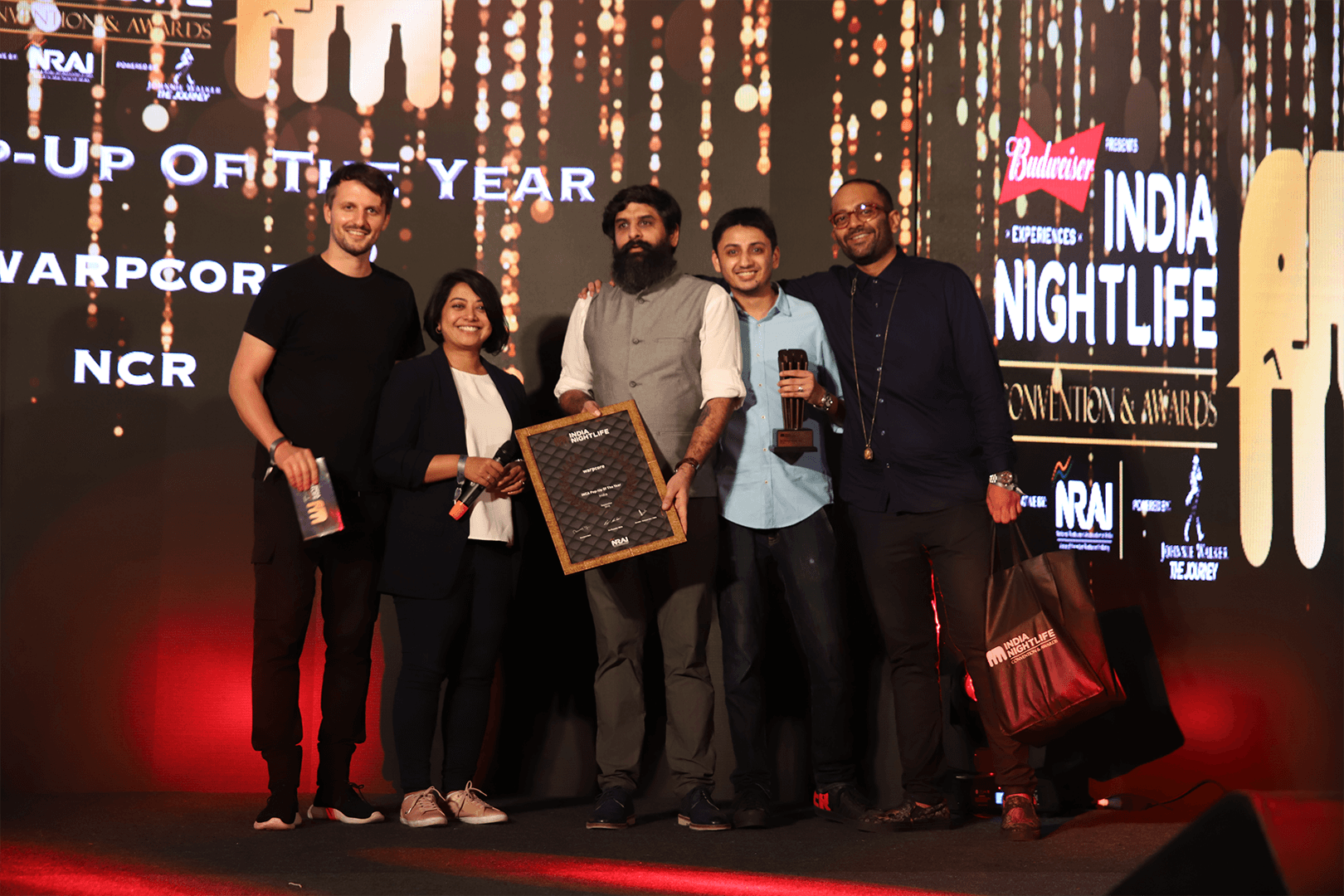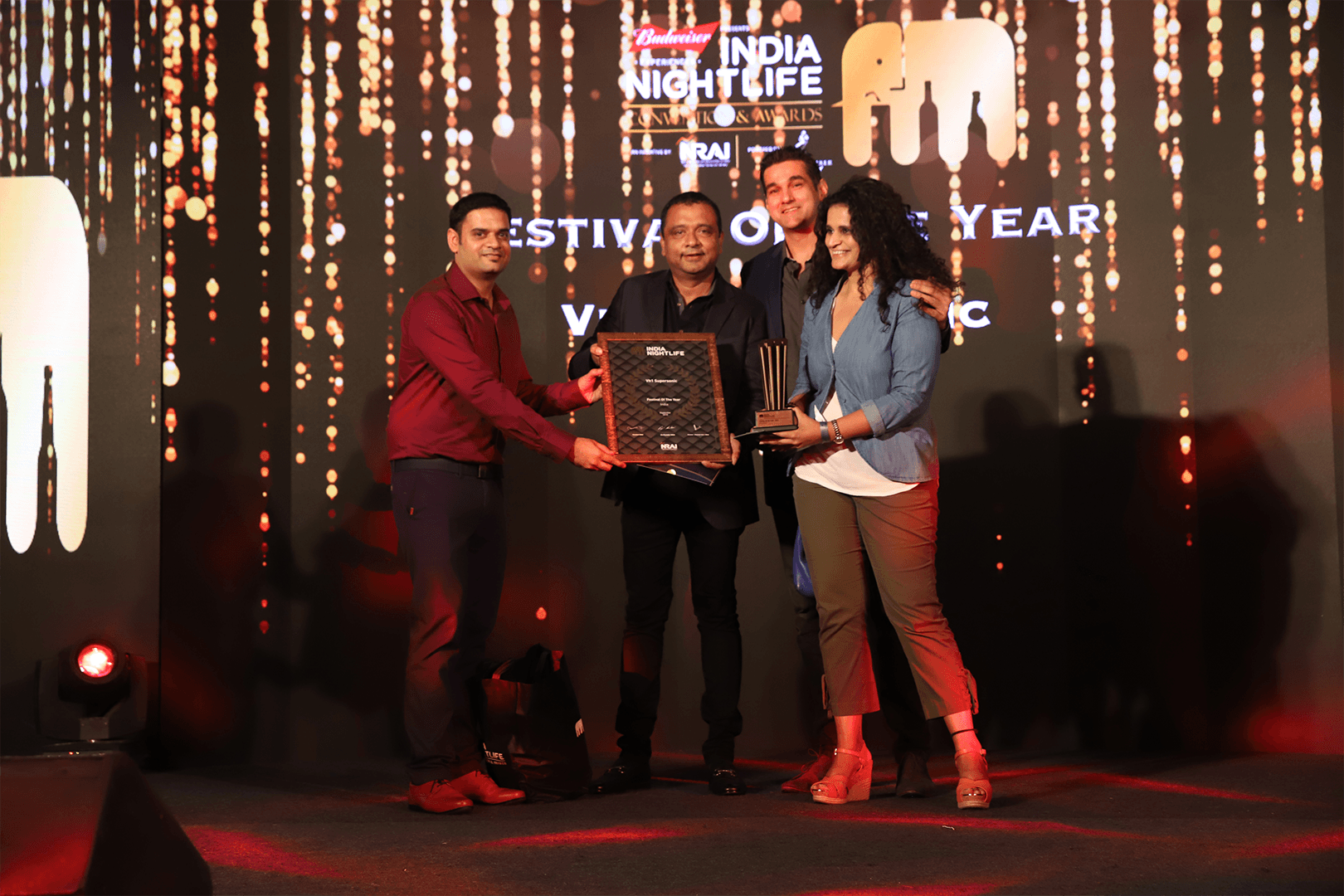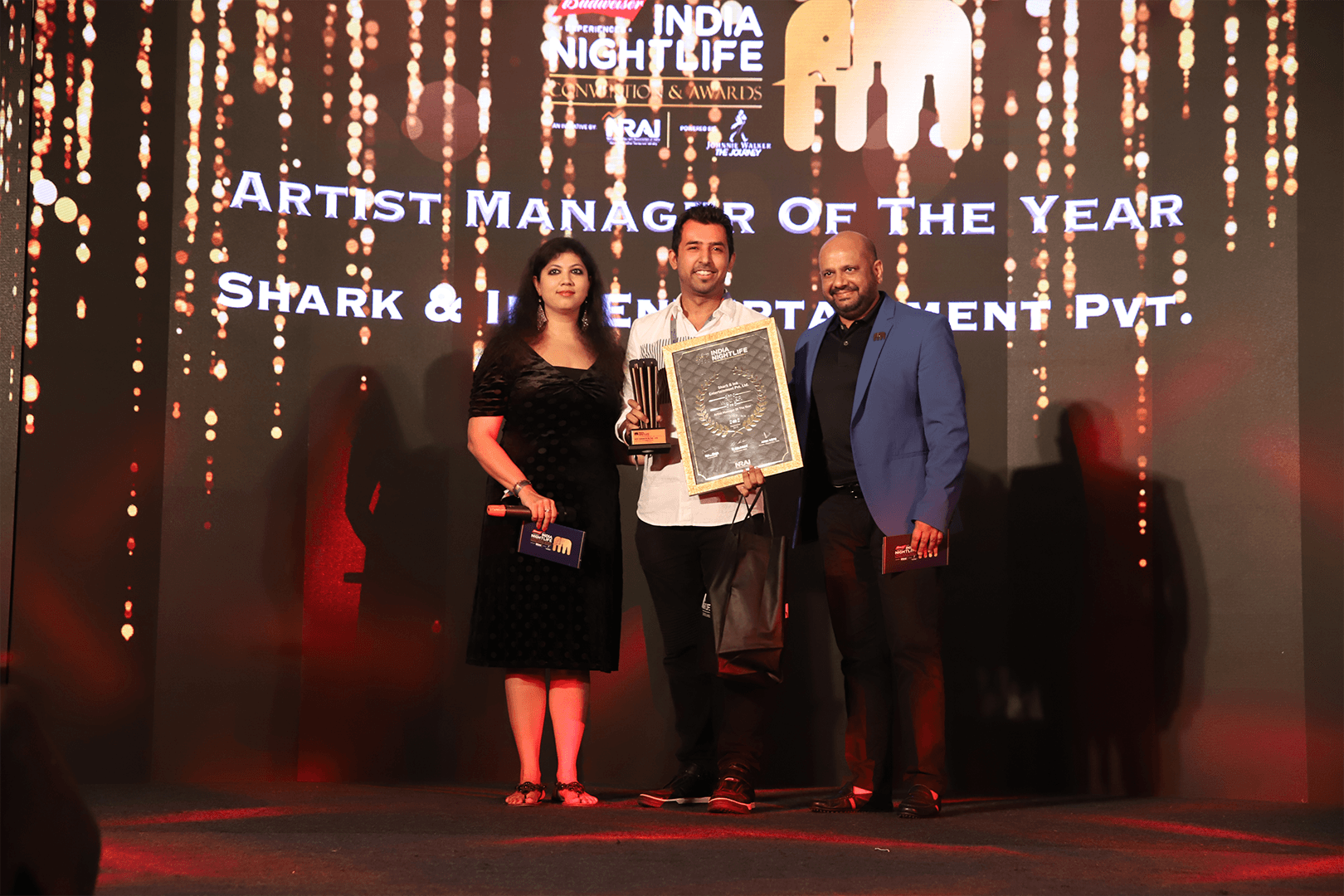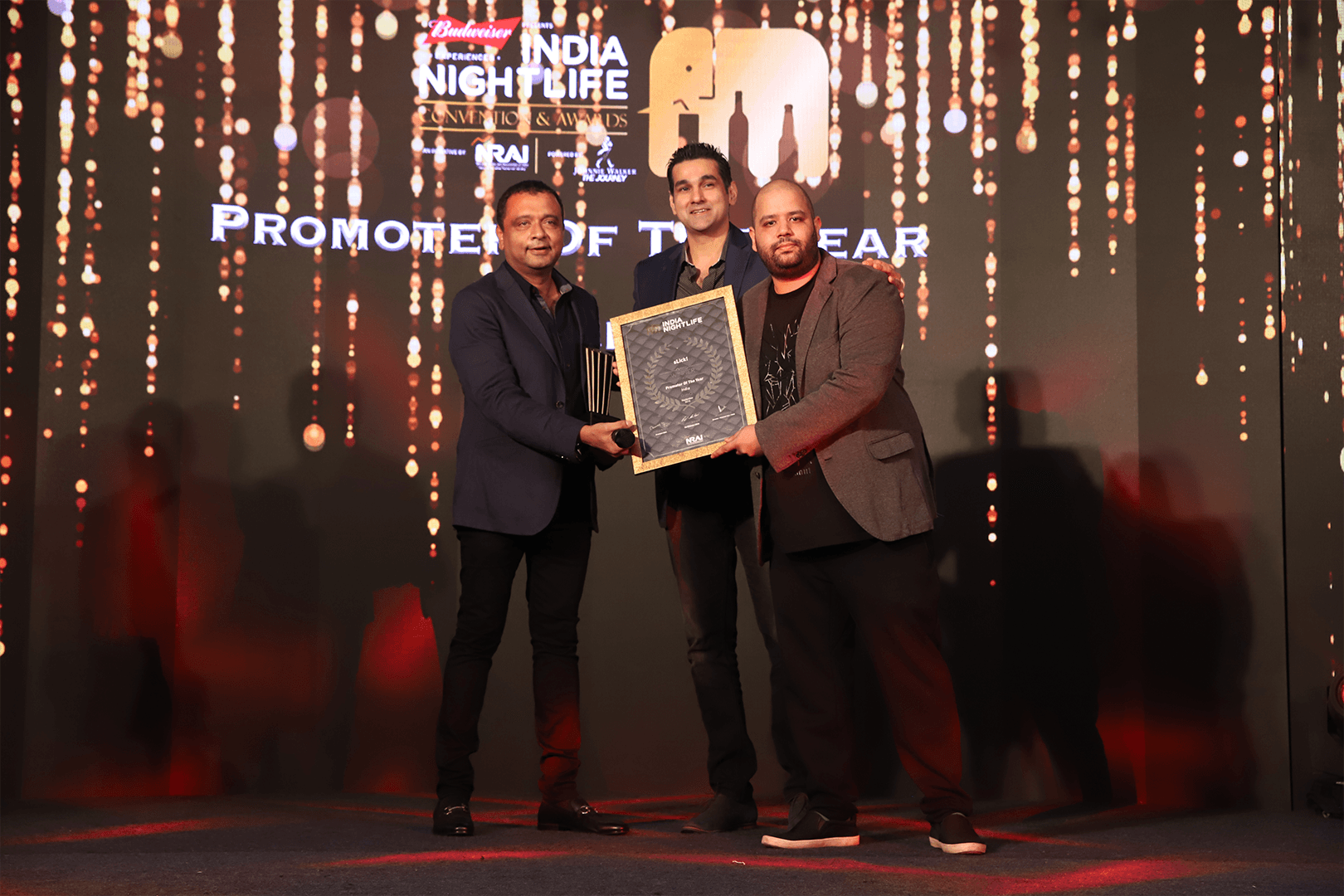 inca honour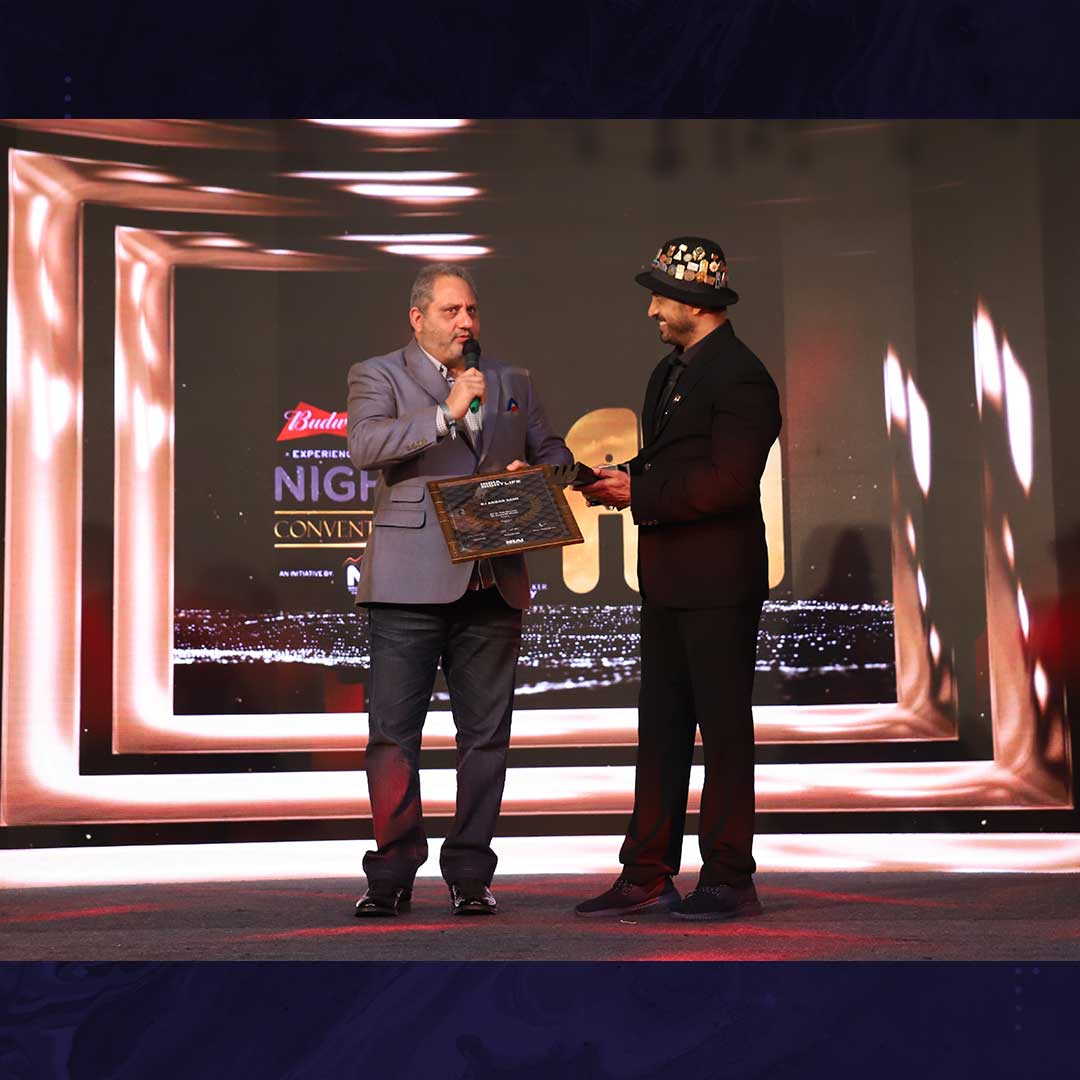 INCA honours akbar sami as dj of the decade for completing 35 years in the music industry
INCA honours DJ Akhtar for his contribution to the Music & Nightlife Industry in India.
city winners
| | MUMBAI | KOLKATA | HYDERABAD | BANGALORE | NCR | PUNE | GOA | CHENNAI |
| --- | --- | --- | --- | --- | --- | --- | --- | --- |
| LOUNGE | KOKO Asian Gastropub | The GRID | Farzi Café | Shiro | Lord Of The Drinks Forum (Nehru Place) | Paasha - JW Marriott Pune | A Reverie | 365 A.S. - Hyatt Regency Chennai |
| NIGHTCLUB | Playboy Club | M Bar Kitchen | Fat Pigeon - Bar Hop, Block 22 | CLOUDNYN - Sterlings Mac Hotel | Kitty Su - The Lalit New Delhi | Coco Sushi & Bar | SinQ Nightclub | Q Bar - Hilton Chennai |
| BAR IN HOTEL | House of Nomad - Taj Lands End Mumbai | Roxy - The Park Kolkata | Season's Bar - Taj Krishna Hyderabad | The Blue Bar - Taj West End Bengaluru | Grappa - Shangri-La's - Eros Hotel, New Delhi | Mix@36 - The Westin Pune Koregaon Park | Rockpool - W Goa | The Flying Elephant - Park Hyatt Chennai |
| BAR CHAIN | Social | N/A | Heart Cup Coffee | Social | Social | Effingut | SinQ Nightclub | N/A |
| BEER BAR | Doolally Taproom | The GRID | Prost Brew Pub | Toit | The Beer Café | Effingut | Café Mojo | N/A |
| Bar For Cocktails | KOKO Asian Gastropub | TFO - The Factory Outlet | TiKi Shack - Rooftop Bar | Sly Granny - The Community House | Cocktails & Dreams, Speakeasy | Elephant & Co. | Koi Asian Dining & Bar | Radio Room |
| Resto-Bar | Olive Bar & Kitchen | Monkey Bar | Farzi Café | Hard Rock Cafe | Olive Bar & Kitchen | Elephant & Co. | Cohiba Bar & Kitchen | Radio Room |
| Sports Bar | The Irish House | The Irish House | Xtreme Sports Bar & Grill | Xtreme Sports Bar & Grill | SMAAASH | Cafe Toons | Cape Town Café | Willows Lounge Bar, The Westin Chennai Velachery |
| Dive Bar | Café Mondegar | OlyPub | TiKi Shack - Rooftop Bar | Pecos | Summer House Cafe | High Spirits Cafe | Taverna | Radio Room |
| Open Air Bar | Estella | Ozora | Farzi Café | Bang - The Ritz - Carlton Bangalore | Summer House Cafe | Euriska | Marbela Beach Restaurant | Q Bar - Hilton Chennai |
| Bar Food | KOKO Asian Gastropub, Slink & Bardot | The GRID | TiKi Shack - Rooftop Bar | Social | Social, Prankster | The Urban Foundry | The Black Sheep Bistro | The Flying Elephant - Park Hyatt Chennai |
| Venue for Live Performances | Khar Social | Hard Rock Cafe | Air Live | Hard Rock Cafe | The Piano Man Jazz Club | High Spirits Cafe | Cohiba Bar & Kitchen | Bay 146 - The Savera Hotel |
| Bar for Wines | House of Nomad - Taj Lands End Mumbai | The Junction - Taj Bengal Kolkata | Tre-Forni Restaurant and Bar - Park Hyatt Hyderabad | Shiro | The Wine Company, Gurgaon | Boteco - Restaurante Brasileiro | Capiz Bar - Grand Hyatt Goa | The Flying Elephant - Park Hyatt Chennai |
| Concept Bar | The Bar Stock Exchange | Aura - The Sky Bar | Prost Brew Pub | Tipsy Bull - The Bar Exchange | The Piano Man Jazz Club | Social | Showbar | Radio Room |
| Café Bar | Café Zoe | Café Mezzuna | Farzi Café | Smoke House Deli | Perch Wine & Coffee Bar | Raasta Café | AZUR - The Marriott Goa | N/A |
| Debut Bar | B Kitchen & Bar | Pa Pa Ya | Farzi Café | Fandom at Gilly's Redefined | Pra Pra Prank | The Daily All Day | The Lazy Goose | Off The Record |
| Bar Interior | Arth | Gold - JW Marriott Hotel Kolkata | Hard Rock Cafe | 1Q1 Kitchen & Bar | Prankster, Gurgaon | The House of Medici, The Westin Pune Koregaon Park | Soro - The Village Pub | Radio Room |
| Bartender | Rakesh Mulik, KOKO Asian Gastropub | Uttam Singh, The Parking Lot | Chapay Anand, Zero40 Brewing | Tenzin Dayang, The Permit Room | Chong Sherpa, PCO | Joyal D'Souza, The Daily All Day | Azhar Khan, Koi Asian Dining & Bar | Akash Deeban, Radio Room |
| Mixologist | Dimi Lezinska, KOKO Asian Gastropub | Irfan Ahmed, TFO - The Factory Outlet | Chapay Anand, Zero40 Brewing | Rohan Matmary, Byg Brewski Brewing Company | Yangdup Lama, Cocktails & Dreams, Speakeasy | Jeet Rana, Arth | Devi Singh Bhati, Peep Kitchen | Velmurugan T., Radio Room |
| Restaurant/Bar Manager | Rahul Raghav, The Bombay Canteen | Shael Bhardwaj, The Astor Kolkata | Sharad Arora, United Kitchens of India | Ashish Dwivedi, The LaLit Ashok Bangalore | Kriti Malhotra, Pling - Pullman New Delhi Aerocity | Nilesh Ayyar, The Sassy Spoon | Rishab Malhotra, Thalassa | Zahir Naina, Radio Room |
| F&B Director | Sharad Singh, The St. Regis Mumbai | Rajnish Rao, The Park Kolkata | Kulbinder Singh, Taj Krishna Hyderabad | Ranveer Sabhani, Social | Sumit Wahal, Sly Granny & Mamagoto | Kshitij Rekhi, Paasha, Mi-A-Mi and Oak Lounge | Tanveer Kwatra, W Goa | Kunal Pawar, Hyatt Regency Chennai |
| Artist/Band Of The Year (Bollywood) | Stebin Ben | Wagah Road | N/A | N/A | Akhil Sachdeva | Fiddlecraft | Bors Bey - Koi Asian Dining & Bar | N/A |
| Artist/Band Of The Year (Non Bollywood) | Mad Boy/Mink | Underground Authority | Threeory | Best Kept Secret | The Local Train | Sohrab Nicholson | A26 | Sapta, The F16s |
| DJ of the city | Nikhil Chinapa | Rudra, DISTORT | DJ Kan-i | DJ Clement | Arjun Vagale | SEQU3L | Ajit Pai | VinayakA |
| Pop-Up | Milkman | N/A | Playground | Corona Sunsets | warpcore | N/A | SOMA Project | N/A |
| Stand-Up act | Atul Khatri | Anirban Dasgupta | N/A | Kanan Gill | Papa CJ | N/A | Twisted Testicles | Aravind SA |